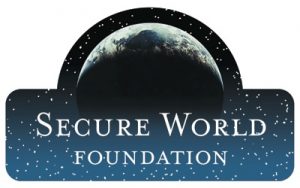 Summary of the 2018 AMOS Dialogue – a small, invitation-only workshop co-hosted by the Maui Economic Development Board (MEDB) and SWF during the 2018 AMOS Conference.
Article courtesy of Secure World Foundation – 11-5-2018 – Read full article here
The next major step in space applications, market creation, and robotic and human exploration is potentially being created through the advent of on-orbit satellite servicing (OOS). The ability to approach, grasp, manipulate, modify, repair, refuel, integrate, and build completely new platforms and spacecraft on orbit is underway through new OOS vehicles and experiments. A closely related field, on-orbit rendezvous and proximity operations (RPO) that are part of many servicing activities, is also being actively explored by commercial firms, civil government organizations, and militaries for a wide variety of applications.
While commercial RPO and OOS services hold great promise, the development and use of these capabilities also creates challenges for government oversight of private sector space activities and ensuring RPO and OOS are done in a safe and responsible manner. Under Article VI of the 1967 Outer Space Treaty, States have the responsibility to provide authorization and continuing supervision of their private sector entities' space activities. A growing number of States implement this responsibility through national licensing of commercial space activities and operate space situational awareness (SSA) capabilities to monitor space activities. However, the commercial RPO and OOS capabilities under development are pushing the boundaries of what the existing national licenses and SSA capabilities are designed to handle.
To further discussions on these issues, the Secure World Foundation (SWF) co-hosted a discussion of the links between SSA and commercial RPO and OOS during the sixth annual Advanced Maui Optical and Space Surveillance Technologies (AMOS) Dialogue. The goal of the AMOS Dialogue series is to facilitate discussion among key stakeholders in the SSA community, thereby promoting greater collaboration and cooperation to enhance SSA for safe and responsible space activities.