Registration is now open for the Advanced Maui Optical and Space Surveillance Technologies (AMOS) Conference to be held September 14-17, 2021 at the Wailea Beach Resort.  With ongoing restrictions due to COVID-19, the premier technical conference in the nation devoted to Space Situational/Domain Awareness (SSA/SDA) is proceeding as a hybrid event with both in-person and livestream components.
The cross section of private sector, government, and academic participation helps foster important dialogue and international collaboration. The continued growth in attendance and participating countries at AMOS reflects a growing interest in space sustainability and space commerce initiatives as new actors—national governments, private sector companies, non-governmental entities, and universities—become involved in these activities.
"A pre-conference survey showed that 60% of respondents were planning to travel to Maui to attend in-person in September," said Sandy Ryan, Conference Director with Maui Economic Development Board (MEDB) the host of the AMOS Conference. "We are working closely with the conference venue to put on a safe and healthy event. After being all-virtual in 2020, we are looking forward to welcoming the SSA/SDA community back to Maui."
Visitors travelling to Maui are required to participate in the Safe Travel Hawaii program which currently requires pre-travel testing to avoid a 10-day quarantine. On May 11, a vaccination exemption was introduced. Learn more at https://travel.hawaii.gov/#/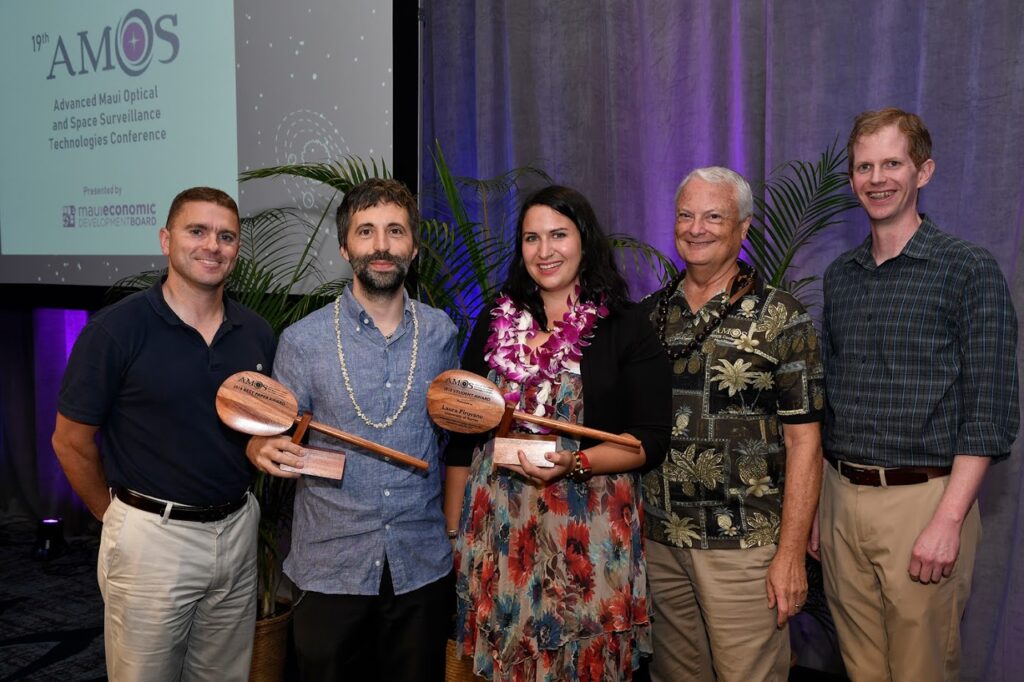 This year the AMOS Conference received over 200 abstracts from 19 countries with a record number of student submissions eligible for the 4th annual AMOS Student Award, presented in collaboration with the American Astronautical Society.  Papers have been selected to be presented in technical sessions that cover Astrodynamics; Atmospherics/Space Weather; CisLunar SSA; Conjunction/RPO; Dynamic Tasking; Machine Learning for SSA Applications; Non-Resolved Object Characterization; Optical Systems & Instrumentation; Space Situational/Domain Awareness.
AMOS provides the opportunity to stay on the cutting edge of industry trends while networking and cross-sharing knowledge within the SSA community. The program will feature Keynote speakers, policy forums, technical sessions and short courses. Both in-person and livestream attendees will have access to a virtual platform to enable networking and collaboration. The exhibit hall and poster presentation will be entirely virtual to limit gathering in tight and close spaces. Exhibitors will be able to display their products, services and new technologies through videos, documents and online meetings.
The AMOS Conference will be preceded by an EMER-GEN® program for young professionals enthusiastic about careers in space. The program features mentoring sessions with renowned space specialists, along with professional development sessions designed to enhance the young professionals' effectiveness in a global environment. A number of webinars pre-event will help the cohort prepare for the on-site program. Registration for EMER-GEN will open in June.
The AMOS Conference and EMER-GEN are presented by the Maui Economic Development Board, Inc. (MEDB), a nonprofit corporation established in 1982 to focus on diversifying Maui's economy. MEDB's mission involves taking innovative actions that strengthen existing industry as well as diversifying through new opportunities.
Learn more about registration at https://amostech.com/registration/ and EMER-GEN at http://www.emer-gen.com.