The 23rd AMOS (Advanced Maui Optical and Space Surveillance Technologies) Conference has announced new additions to an impressive line-up of speakers as it counts down to the September 27-30 event. Record audience numbers have registered to participate in an event known for its networking opportunities. Keynote presentations, invited talks, and policy forums feature in the program, in addition to the technical sessions that are the mainstay of AMOS.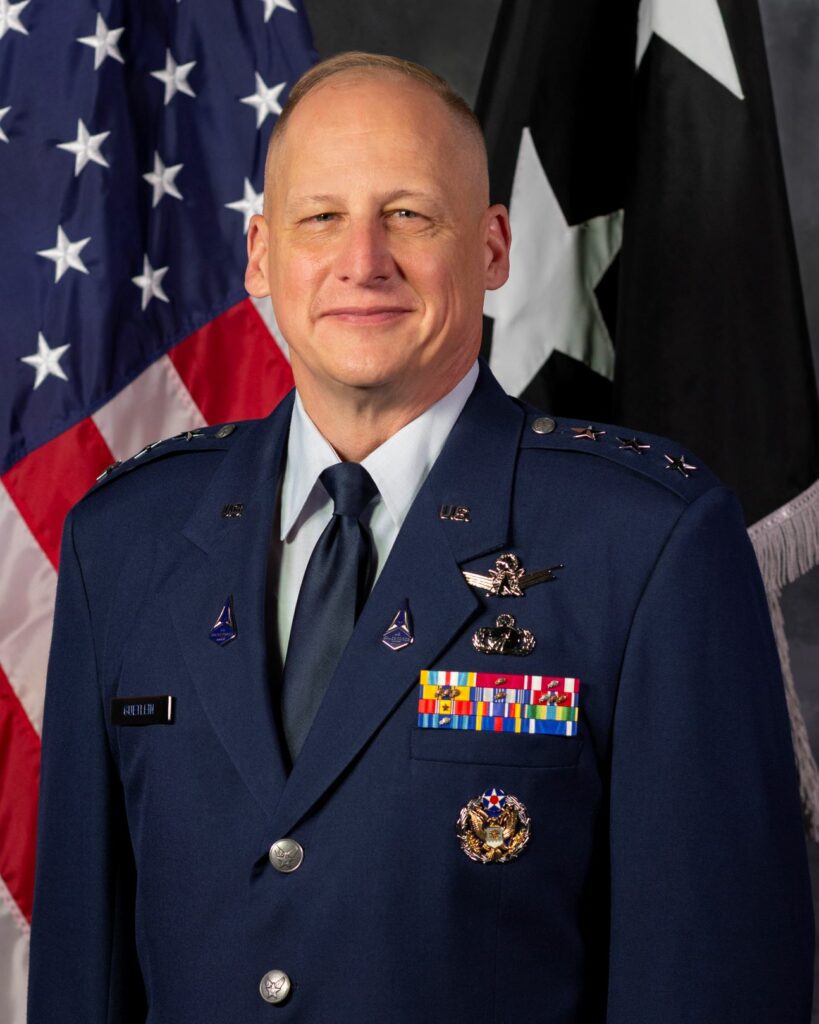 Lieutenant General Michael A. Guetlein will now open the conference on Day 1 replacing General John W. Raymond, Chief of Space Operations, US Space Force. Lt Gen Guetlein is Commander, Space Systems Command, headquartered at Los Angeles Air Force Base, California. He is responsible for approximately 10,000 employees nationwide and an annual budget of $11 billion, managing the research, design, development, acquisition, launch and sustainment of satellites and their associated command and control systems. His extensive portfolio includes military satellite communication, missile warning, navigation and timing, space-based weather, space launch and test ranges, space superiority, responsive space and other emerging evolutionary space programs.
In the afternoon of Day 1, Colonel Marc A. Brock, Commander, Space Delta 2, US Space Force will present an invited talk titled "Space Delta 2: Mission Federation and Realignment for a Contested and Congested Domain."
Day two of the conference begins with a keynote by Ezinne Uzo-Okoro, Assistant Director for Space Policy, White House Office of Science and Technology Policy (OSTP). In addition to the technical sessions and policy forum that day, Diane Howard, Director of Commercial Space Policy, National Space Council has been invited to speak on "National Space Council Policy Update 2022: Embracing Opportunity."
The keynote speaker on Friday is Richard DalBello, the Director of NOAA's Office of Space Commerce (OSC). The afternoon session will feature Colonel Jeremy A. Raley, Division Chief, Space Rapid Capabilities Office, US Air Force and David Ehrlich, Principal Deputy, Innovation & Prototyping Acquisition Delta, Space Systems Command. (David Ehrlich replaces previously listed speaker Colonel Joseph J. Roth.) . Their presentation is titled "Challenging Space: Strategic S&T from LEO to Cislunar."
Presented by Maui Economic Development Board (MEDB), the AMOS conference will be hybrid, offering livestreaming of all presentations.
For more than 20 years, Maui's AMOS Conference has been the nation's leading technical conference on space situational/domain awareness. Bringing together policymakers and experts from the private sector, academia, the military, and government agencies, the AMOS conference attracts papers and presentations from the world's foremost scientists working in the near-space arena.