The AMOS Conference is proud to make available the recently published manual prepared by long time AMOS contributor Tamara Payne, Principal Scientist, Applied Optimization Inc. The standardized file format, called Electro-Optical Space Situational Awareness (EOSSA) is based on the NASA Flexible Image Transport System (FITS). This file format description document standardizes the method for data providers to deliver their processed electro-optical sensor data. The manual describes the keywords to report the data fields and how to build the EOSSA file.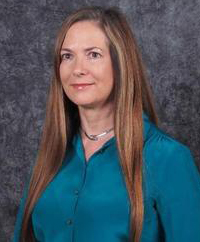 "The manual is a useful community resource for Space Domain Awareness data providers and researchers with electro-optical sensors," said Payne, who will present her technical paper, "Enhanced Standard Data Format for Reporting Electro-Optical Data Products for Space Domain Awareness" at the 2021 AMOS Conference, September 14-17. " It is the only document that standardizes how to format the processed data from electro-optical sensors."
Key features of the manual include:
Keywords are defined for reporting sensor parameters and sensor data
Explanations and instructions are provided for how to calculate the parameters
The format is flexible so that unique keywords can be defined by the data provider if needed.
The file format is binary and so naturally compressed.