Please download our Press Kit for AMOS Conference Fast Facts, FAQ and Press Releases.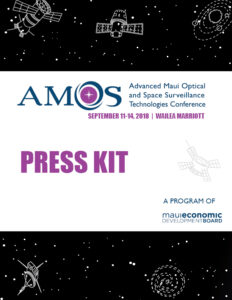 Media Registration
Media registration at the AMOS Conference is complimentary to accredited media, which includes reporters, editors, videographers and photographers affiliated with recognized broadcast, print or internet media organizations.
To obtain a media badge contact info@amostech.com 
SOCIAL MEDIA
Please download our Social Media Toolkit and approved graphics for use in Social Media.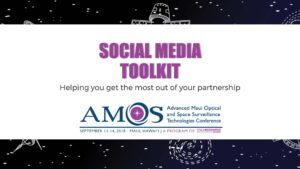 Graphics