Please download our Press Kit for AMOS Conference Fast Facts, FAQ and Press Releases.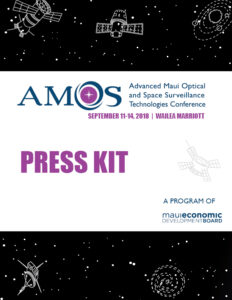 Media Registration
Media registration at the AMOS Conference is complimentary to accredited media, which includes reporters, editors, videographers and photographers affiliated with recognized broadcast, print or internet media organizations.
To obtain a media badge contact info@amostech.com for approval and details on how to register.
Media registration allows entrance to general sessions, exhibits and media events. Sessions may be recorded unless otherwise indicated, as long as the proceedings are not disturbed.  Meals are not included unless a meal pass is purchased.
Interviews may be conducted subsequent to the sessions, at the discretion of the speakers, panelists or their staffs.
Registered media are required to wear business clothes and an event badge at all times.
The AMOS Conference reserves the right to deny media registration to any individual for any reason, as well the right to revoke previously granted media credentials.
SOCIAL MEDIA
Please download our Social Media Toolkit and approved graphics for use in Social Media.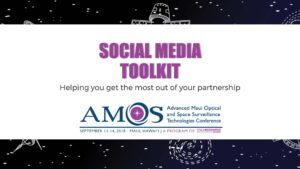 Graphics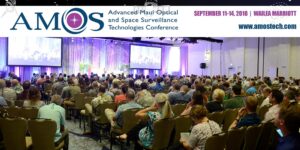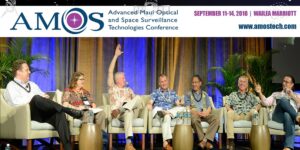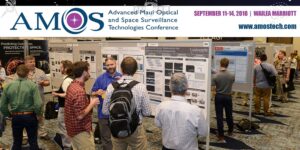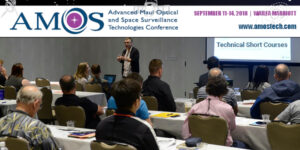 Sponsors – ask us about modifying this graphic for you.