The AMOS Conference technical short courses are selected for their relevance to the SSA/SDA technical community. In 2021 there will be a selection of in-person and online courses, taught by highly regarded industry experts on a number of subjects. 
The small size of each class gives participants an excellent opportunity for personalized instruction and provides opportunities for working professionals to upgrade their technical job skills and remain abreast of recent developments in their respective fields of interest. 
Separate registration fee required for each course.
Course(s) can be added to a new or existing registration. Payment must be completed to secure a place in the course.

All dates/times listed are Hawaii Standard Time (HST)

Short Courses are not recorded
IN-PERSON COURSES are offered for attendees who are able to participate while on Maui. In-person Short Courses will not be livestreamed for virtual attendance. 
VIRTUAL COURSES are offered "live", and participants will have the ability to interact with the instructor and attendees in real-time. Virtual registrants will receive webinar access details the week of the event.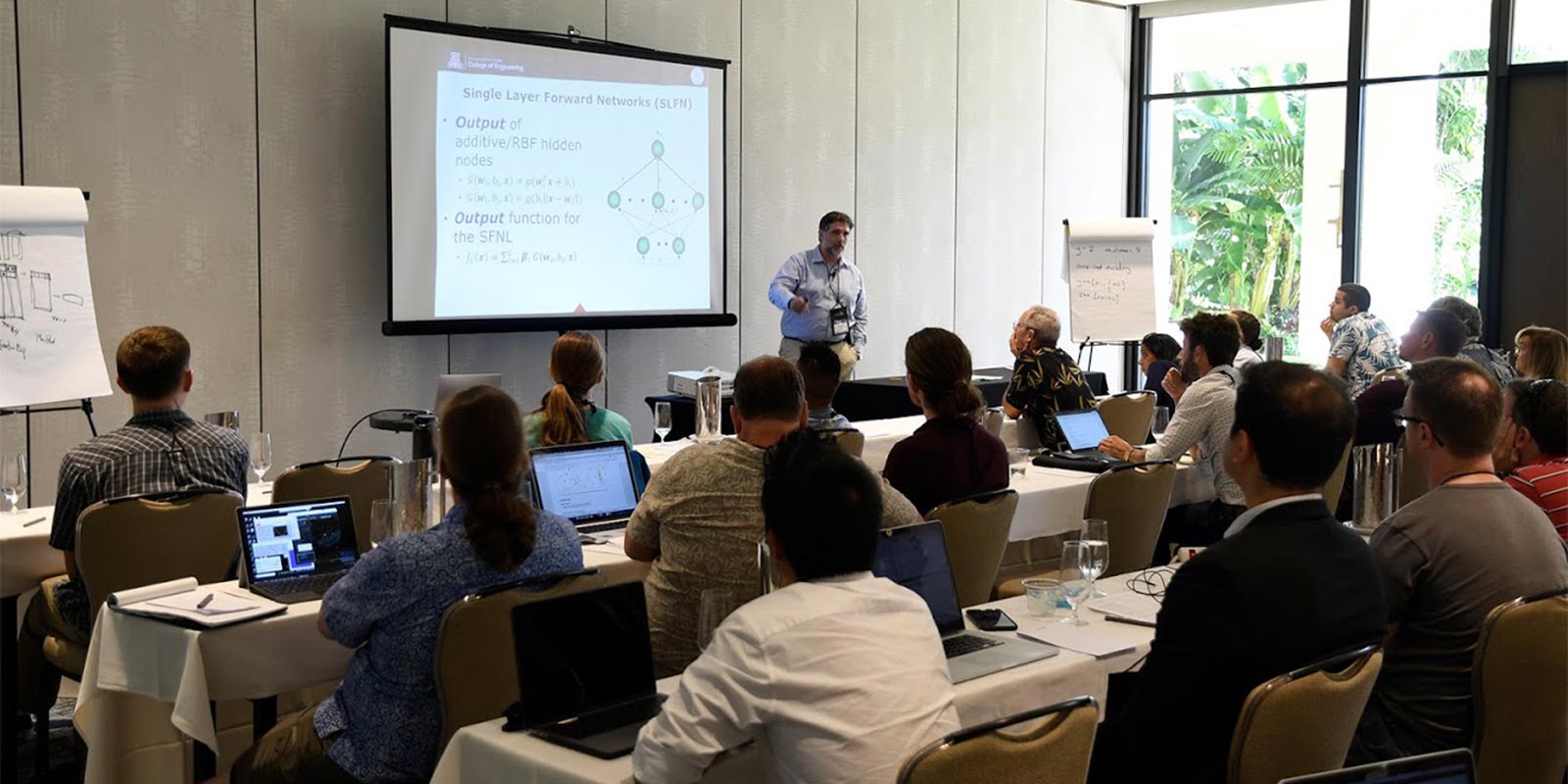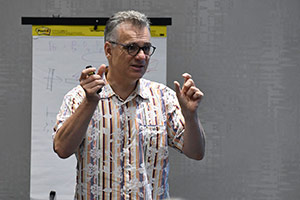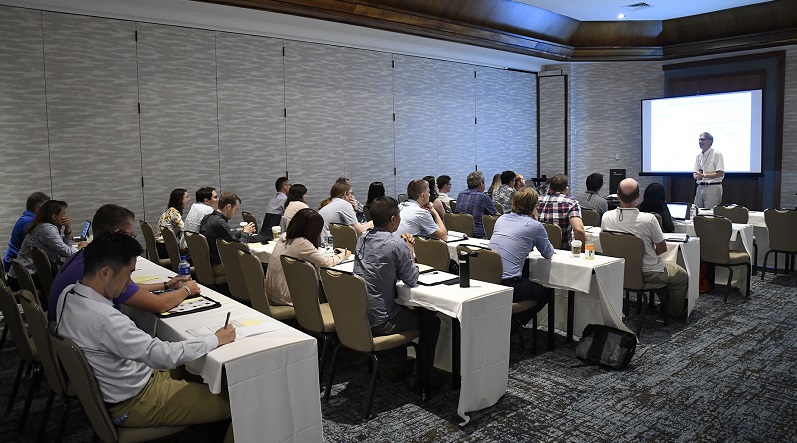 8:00 AM – 12:00 PM HST | IN-PERSON SHORT COURSES 1-5 (run concurrently)
1. Conjunction Assessment (CA) Risk Assessment
Presented by:
Francois Laporte, CAESAR Team Leader, CNES
Lauri Newman, Senior Engineer, Goddard Space Flight Center – NASA
Matthew Hejduk, Chief Engineer, NASA Robotic CARA, Astrorum Consulting LLC
The threat of on-orbit collisions has become an increasing concern to the spacefaring community, both as an increasing mission risk due to a more congested space environment and through wider community awareness of the problem.  The operational practice of conjunction assessment in response to this risk has also become more commonplace, evolving from simply predicting close approaches between orbiting objects to sophisticated systems and processes for managing on-orbit collision risk.  This short course, organized and taught by industry leaders and subject matter experts in the field, is designed to educate beginners to intermediate-level practitioners on the fundamentals of conjunction assessment
This course provides a three-part overview of Conjunction Assessment.  The first part is an extended background theory section that includes all the theoretical components which are needed in order to perform conjunction analysis and associated risk assessment. Topics include relevant astrodynamics basics, orbit determination methodologies, space domain awareness basic concepts, satellite conjunction assessment theory, quantified limitations of the two-dimensional probability of collision calculation, Monte Carlo analysis, cross-correlation between satellite covariances, and collision consequence assessments.
The second part of the course contains a treatment of modern conjunction risk assessment practices. The presenters share their operational experience and lessons learned, including some historical collision and close approach prediction statistics.  Topics in this section include using and interpreting satellite probabilities of collision, designing and evaluating collision risk mitigation maneuvers, and understanding and processing the various relevant conjunction assessment data products, including those provided by the 18th Space Control Squadron.
Altogether, over 190 satellites are supported by either the NASA Conjunction Assessment Risk Analysis (CARA) or the CNES Conjunction Assessment and Evaluation Service: Alerts and Recommendations (CAESAR) within the EU SST framework, two instances of Middle Man. For both Middle Man examples, operations methods are presented and feedback is discussed. Both organization's processes regularly evolve in order either to follow 18th Space Control Squadron upgrades or to improve analysis according to operational experience acquired during the past years.
The third and final section of the course contains a treatment of emerging technical and policy challenges for conjunction assessment activities.  The space environment has been rapidly evolving, and is expected to continue to do so in the coming years.  These changes include:
Large constellations are being proposed and flown
Cubesats are making space accessible to non-traditional space operators
Regulation and best practices are evolving
Efforts continue to define an architecture for a consolidated governmental or international Space Traffic Management (STM) entity
Cis-lunar space is becoming more populated
This course not only demonstrates that Collision Avoidance is a 2-step process (close approach detection followed by risk evaluation to enable making a sound collision avoidance decision) but also leads to the conclusion that the complicated topic benefits from an experienced Middle Man role to provide expert advice to spacecraft operators. This course would be presented jointly between Centre National d'Etudes Spatiales (the French Space Agency) and the NASA Conjunction Assessment Risk Analysis team.
2. Deep Learning Methods for Space Domain Awareness
Presented by:
Roberto Furfaro, Professor, University of Arizona
Weston Faber, Senior Research Scientist, L3Harris
Richard Linares, Charles Stark Draper Assistant Professor, Massachusetts Institute of Technology
Over the past decade, the field of machine learning has experienced incredible improvements in the applicability and accuracy of its techniques. These advances present huge opportunities for the SDA community as it faces ever-increasing scope, sensing modalities, and data volumes.
The short course will survey recent advances in deep learning and associated applications to SSA. The first portion of the course will cover a broad overview of modern deep learning techniques with an emphasis on those areas that seem most directly relevant to SSA. The second portion of the course will examine a set of case studies of the techniques being applied to real SSA problems, including code examples in Python with Tensorflow 2.0.
In this short course you will:
Get introduced to the theory and practice of Deep Learning, including Convolutional Neural Networks, Variational Autoencoders
Get introduced to the theory and practice of Deep Reinforcement Learning, including Q-learning and Policy Gradient
Analyze SSA-relevant case studies via development of python-based codes for deep nets, including Jupyter notebooks walk-thru
3. SSA Optical Systems Modeling and Simulation
Presented by:
Patrick North, Chief Remote Sensing Engineer, Image and Computer Scientist, Ansys
Jeff Baxter, Aerospace Engineer, Ansys
This course will include the latest capabilities of the modeling and simulation software used in the course. It will include a radiometric review covering the mathematics and physics involved in electromagnetic radiation from the blue through the longwave thermal infrared. We will then discuss modeling the target characteristics, solar and secondary illumination sources, atmosphere and background modeling, and sensor simulation. We will cover the different modeling and simulation methods, discuss their varying levels-of-fidelity and performance consideration, and assign the use-cases where each method would be most appropriate. During the course we will demonstrate the impact of different target, atmospheric, background, and sensor characteristics on imaging data and the downstream ramifications on image analysis and exploitation. Finally, we will present various research level imaging concepts from novel hypothetical hardware, collection, and processing methodologies to capturing unique SSA collection opportunities and discuss the flexibility required to represent them in modeling and simulation.
4. Statistical Orbit Determination for Space Surveillance and Tracking
Presented by:
Moriba Jah, Associate Professor, University of Texas at Austin
There is a growing number of Anthropogenic Space Objects (ASOs) in Earth orbit, especially given a new space race driven mostly by commercial actors. Space Traffic Management (STM) has become a salient topic with challenging problems to solve and no definite solutions in sight. Part of what is needed, is the ability to confidently and reliably detect, track, identify, and characterize ASOs. Space Surveillance and Tracking (SST) is a major pillar of Space Situational Awareness (SSA) recognized as such the world over. This short course will focus upon providing the student with an overall understanding of the various components of statistical orbit determination within the context of SST for SSA.
5. Supervised Learning: Review and Applications with Real Space Domain Awareness (SDA) Data
Presented by:
David Brough, Senior Research Scientist, Numerica Corporation
Navraj Singh, Program Manager, Numerica Corporation
Cam Key, Research Scientist, Numerica Corporation
Alex Ferris, Software Engineer, Numerica Corporation

Modern sensors and computers have the ability to generate and store data at ever increasing rates. The SDA community is not immune to this trend as space becomes more congested and more ground-based and space-based sensors come online to monitor the activity of resident space objects (RSOs). In many domains, an increase in the availability of data and computing resources has correlated with the development and application of Artificial Intelligence (AI) and Machine Learning (ML). AI/ML algorithms have been shown to achieve impressive results in a wide variety of applications and provide new opportunities for the SDA community to leverage the ever-increasing amount of data. This interactive course is designed to bridge the gap between the theory and application for supervised learning for SDA. The course will be divided into two parts. First, a brief review of supervised learning algorithms will be provided. Second, a guided hands-on development experience will be provided that allows attendees to develop their own AI/ML models using real SDA data through a cloud-based environment on their own computers.
1:00 PM – 5:00 PM HST | IN-PERSON SHORT COURSES 6-10 (run concurrently)
6. Demystifying Machine and Deep Learning
Presented by:
Joseph Coughlin, The Aerospace Corporation
Rohit Mital, Chief Technologist, KBR, Inc.
Weston Faber, Senior Research Scientist, L3Harris
Operators and analysts are being overwhelmed with the amount of data available from both existing and new classes of sensors. When multiple sensors are combined in a network, the magnitude of the data becomes too great to analyze by conventional means. Machine Learning has been proposed as a solution to "big data" problems which will enable analysts to evaluate and determine courses of action based on information. A lot of misinformation surrounds Machine Learning and its potential to solve SDA problems. This short course builds upon the course given last year by further delving into Machine Learning and especially Deep Learning techniques to solve potential problems of interest to AMOS participants. This course presents an overview of current technologies and software and hardware architectures but especially the crucial details on Machine Learning algorithms for aspiring or current users so that they can utilize Machine Learning and Deep Learning techniques in their exploitation of existing data. A key aspect of this course is the discussion of how and when Machine Learning is applicable. An overview of emerging technologies in Machine Learning and Artificial Intelligence, such as Explainable AI and Reinforcement Learning, will also be presented. Although many of the cases presented deal with the exploitation of optical data, the techniques can be applied to other data types as well.
7. How to Kill Your Own Satellite
Presented by:
Liberty Shockley, Engineer, U.S. Space Force
Have you ever wondered what happens to R&D satellites when they no longer work or their mission is complete? The End-of-Life path chosen for a satellite is one of the most critical decisions of a program, and the least discussed. There are a few options depending on its orbit and what, if anything, has gone wrong with it. Historically, satellites have some fuel reserved to reach graveyard orbits, but this is only a short-term solution. Nations are becoming creative with End-of-Life, but kinetic operations worsen the growing space debris problem. The final option is atmospheric re-entry, but that has concerns as well; vehicles must be small enough to burn up and not create debris that will hit a town, or the re-entry must be controlled to occur over an ocean.
The development process for a new satellite can be the longest, designing what components are needed for operation, how they will fit, the orbit, testing the vehicle, and then waiting sometimes years for a ride on a launch. Once in orbit, the responsible party must keep track of their satellite, performing maneuvers as necessary to avoid collisions. After all that, a pieces of a satellite could live for hundreds of years on-orbit without responsible End-of-Life planning. This process is governed by technical standards, mostly the Inter-Agency Debris Committee (IADC) Space Debris Mitigation Guidelines, which are a non-legally binding instrument that sets explicit expectations of the space community. The only legally binding international law pertaining to vehicles in orbit come from the United Nations (UN): the Outer Space Treaty, the Liability Convention, and the Registration Convention. The most applicable is the Liability Convention, which says if something, whether a fully operational satellite, or a piece of debris that accidentally came off your satellite, hits another nation's asset, or re-enters and hits someone on Earth, you are 100% liable for all damages caused. From the 2007 Chinese Anti-Satellite (ASAT) test, NASA Orbital Debris Program Office predicts there are 150,000 pieces of debris larger than 1 cm still in orbit today. Orbiting at only 410 km, the International Space Station was one of 60 spacecraft most threatened by the debris from the recent Indian ASAT test in 2019.
The Green Propellant Infusion Mission was launched in 2019 to an orbit at 700 km, with a 24 degree inclination. Over the course of a year, GPIM completed many mass properties tests and orbit lowers to test a new fuel AF-M315E, which is a less toxic "green" alternative to hydrazine. The mission was defined as complete after the last properties test, but it was still sitting in a high-occupancy area, passing through the most contested LEO orbits. Our team conducted a semi-controlled re-entry operation, lowering perigee over a series of burns and predicting re-entry. This was done in the spirit of the UN Space Debris Mitigation Guidelines after mission completion. The goal of this workshop is to overcome the "language barrier" between the engineering and legal communities and discuss this specific re-entry case study.
8. Next Generation Data Management for Space Data
Presented by:
Mark Brady, Chief Data Officer, U.S. Space Force
Given the high velocities, vast distances, and challenging environment facing space technology, rigorous engineering practices are of the utmost importance. And yet, the newly evolving field of data science and data management started out as a largely ad hoc endeavor. One might call this first-generation data management. What we need now is next generation data management, based on precise definitions and accurate models, a rigorous engineering approach.
The entirety of next generation is too extensive to cover in a short course, so in this first installment the instructor will explain the need for next generation data management and address a topic that has vexed many people thrust into the data management role, how to select a database model from a bewildering array of possibilities and how to correctly design databases using each model.
9. Space Weather Impacts on Near-Earth Space Operations
Presented by:
Thomas Berger, Executive Director, University of Colorado / Space Weather Technology, Research, and Education Center (SWx TREC)
Eric Sutton,Senior Research Associate, University of Colorado / Space Weather Technology, Research, and Education Center (SWx TREC)
Space weather is the largest source of uncertainty in orbital trajectories, complicating conjunction assessments and the calculation of launch and re-entry windows. In extreme events, space weather is a major threat to satellite and astronaut health, communication systems, GPS position, navigation, and timing (PNT) systems, and even the electric power transmission grid. The most recent extreme space weather event in 2003 triggered a power outage in Sweden, interfered with airline operations, disrupted GPS services, and invalidated the entire LEO catalog, requiring several days of emergency operations at the then-JSpOC to relocate and re-establish the orbits of critical weather and national security satellites. The catalog of resident space objects in LEO has since grown dramatically: SpaceX recently established a constellation of over 1,000 satellites and several other organizations planning "mega-constellations" as well. Discussions are ongoing to develop a civil Space Situational Awareness (SSA) and conjunction assessment capability to relieve the DOD of this rapidly growing segment of space operations. The occurrence of another extreme space weather event in this rapidly changing environment is not a question of "if" but of "when". Approaching the next solar maximum in 2024—2025, satellite and SSA operators will need to better understand and integrate space weather forecasting and nowcasting into their workflow to mitigate the potential impacts.
To address this need, this course will provide participants with practical knowledge to:
Understand the origins of space weather at the Sun and in the Earth's upper atmosphere.
Understand the models and systems currently in use or in development to forecast the impact of space weather on orbital operations including conjunction assessments, communications, and navigation.
Assess the threat of incoming space weather storms in a historical context.
Find forecasting and nowcasting information prior to and during space weather storms.
The course is organized in four parts. Part 1 reviews the sources of space weather and the chain of phenomena starting at the Sun and propagating through interplanetary space to arrive at the Earth. Part 2 focuses on the specific impacts of space weather on orbital operations with an emphasis on the current operational model for predicting LEO satellite drag (HASDM) and a review of new models in development. Part 3 reviews some of the extreme space weather storms in history, with a look at the origins of the events and the variety of impacts each storm had on the technology of the time. We will also review the recent government efforts in the US and the UK to create "100-year benchmark" and "worst-case" space weather events. Participants will interactively examine modern events using the new web-based Space Weather Data Portal developed at the University of Colorado. Part 4 concludes with an overview of current space weather forecasting capabilities, emphasizing the observing systems, models, and products available from operational space weather forecasting centers.
10. The Dynamic Co-Evolution of Space Policy and Technology: Historical Overview and Lessons for Assessing Future Trends
Presented by:
Nancy Hayden, Distinguished Member Techncial Staff, Sandia National Laboratories
Mark Ackermann, Systems Analyst, Sandia National Laboratories
David Cox, Chief Architect for SDA, Sandia National Laboratories
Mike Vannoni, PMTS, Sandia National Laboratories

The space security policy landscape of the U.S. and many space-faring nations are in a state of flux, evolving at both the strategic and operational levels to adapt to the realities of the changing space environment and rapid technological advancements. This course will provide an overview of the current space security policy landscape and teach participants how to study its evolution in the context of the historical interplay between space policy and technology, and the important analytic questions that reveal the dynamics between the two. Historical considerations include the geopolitical, commercial, and technical contexts, as well as international norms and treaties. Within these contexts, participants will explore the roles of technical, budgetary, and environmental constraints; and the interrelations between military, commercial and scientific drivers through past and present case studies. In so doing, participants will gain an understanding of space policy-technology dynamics, and how to apply this understanding to assess (i) the potential impacts of evolving space security policy on technical research and development needs for current and future space operations; and (ii) how technical research and development advancements might shape future directions and implementation of space security policy. They will also gain an appreciation for the role of language, and of safety and security frameworks in shaping common understanding of drivers for technical developments, norms, and standards, with an emphasis on applications for Space Domain Awareness, Space Traffic Management, and Space Control.
Add short course(s) to a new or existing registration. Payment must be completed to secure a place in the course.
7:00 AM – 11:00 AM HST | VIRTUAL SHORT COURSES A-C (run concurrently)
A. Imaging of Space-Based Objects through Atmospheric Turbulence [CANCELLED]
This course has been cancelled.
Presented by:
Szymon Gladysz, Adaptive Optics Group Leader, Fraunhofer Institute of Optronics, System Technologies and Image Exploitation IOSB
Tracking and high-resolution imaging of space-based objects using ground-based assets must be performed in the presence of atmospheric effects, which affect the achievable accuracy and resolution, particularly in the optical domain. This tutorial aims at providing the audience with the basic understanding of the laws governing the deformations of images taken through atmospheric turbulence. Starting from the first principles, the effects of minute differences in the air's temperature will be translated to wavefront deformations and these in turn to spurious image motion and blurring. We will see how various light propagation geometries from space to ground are affected by turbulence and how these geometries could be modelled both analytically as well as numerically. Image formation and some basic strategies of deconvolution in the presence of noise will be presented in an interactive fashion. Dos and don'ts of deconvolution of images corrupted by atmospheric turbulence will be elucidated. Description of turbulence effects and the efficiency of their possible real-time mitigation (adaptive optics) will be presented through the use of Zernike modes and error budget equations.
B. Introduction to ESA's Space Debris Software tools (DRAMA, MASTER, DISCOS, PROOF)
Presented by:
Tim Flohrer, Head of Office, ESA Space Debris Office
Francesca Letizia, Space Debris Engineer, European Space Agency 
 ESA develops and maintains a set of tools to support industry, researchers, academia, and interested parties in their work on space debris aspects. In particular these tools allow to perform mitigation and risk analyses in order to verify the compliance of mission scenarios with space debris mitigation requirements. The objective of this course is to provide an introduction to these tools that ESA offers to the community, for all users worldwide subject to a registration, and free of charge. 
The Debris Risk Assessment and Mitigation Analysis (DRAMA) provides qualified tools to assess the mitigation-related aspects of the mission design already in an early project phase. The capabilities of DRAMA make it easy to compare results obtained for other missions and designs. Guidelines by the Inter-Agency Space Debris Coordination Committee (IADC), which is represented by space agencies from thirteen member states, are the baseline for space debris mitigation standards and also found their way into national space law. DRAMA supports analyses of compliance with these guidelines and standards. 
DRAMA uses ESA's Meteoroid and Space Debris Terrestrial Environment Reference (MASTER). MASTER is also available as self-standing application to assess current, past, and future space debris fluxes in the size regime for debris and micrometeoroids between 1 micrometer and 100 m. 
ESA maintains a database and information system characterising objects in space (DISCOS), which can be used both as source of data for differently scoped research activities and for operational processes in collision avoidance, re-entry analyses, contingency support. DISCOS provides a web interface and direct programming interface (API). 
The Program for Radar and Optical Observation Forecasting (PROOF) provides statistical pass characteristics of the non-deterministic space debris population provided by MASTER. PROOF can as well describe the acquisition and pass characteristics of known objects. The tool supports ground- and space-based radar, laser, and passive optical sensors. 
C. Observing and Characterizing Space Debris
Presented by:
Thomas Schildknecht, Vice Director, Head Optical Astronomie, Director Zimmerwald Observatory, Astronomisches Institut Universität Bern
The proliferation of space debris and the increased probability of collisions and interference raise concerns about the long-term sustainability of space activities, particularly in the low-Earth orbit and geostationary orbit environments. During recent years governments, space agencies and civilian research organizations increased their efforts to build space object catalogues and to investigate the space debris population in different orbit regions. Understanding the nature and the sources of debris is a prerequisite to provide the scientific foundation for a sustainable use of near-Earth space.
This course will provide a general introduction to the space debris problem, give an overview on the current space debris research activities to detect and characterize space debris, followed by a presentation of the efforts to model the future space debris population and the international efforts to protect and remediate the space environment. Particular focus will be put on optical techniques to detect, track and characterize space objects including small-size debris. The techniques will be illustrated with examples from the long-standing observation programs of the Astronomical Institute of the University of Bern (AIUB).
12:00 PM – 4:00 PM HST | VIRTUAL SHORT COURSES D-E (run concurrently)
D. Polarimetry
Presented by:
Russell Chipman, Professor of Optical Sciences, University of Arizona
Over the last decade an enormous quantity of polarization remote sensing data has been acquired, including space-like polarization images from high altitude planes (AirMSPI). Since the polarization of light scattered from surfaces is affected by the orientations of surfaces, their materials (real and imaginary refractive index), and texture, polarimetric data has a useful role to play in the analysis of scenes, complementing hyperspectral data. This short course will provide an opportunity for a first-hand look at a wide variety of polarimetric data, and allow attendees to develop more of a feel for the state of the art in imaging and spectro-polarimetry. Users will also gain a sense of the state-of-the-art polarimetric data which is about to flow from the upcoming JPL MAIA mission, a milestone in space-based polarimetry. This new data can help the SSA community refine their plans on the most cost effective applications for polarimetry.
E. Telescopes and Optics for Ground-Based Optical SSA
Presented by:
Peter Zimmer, Astronomer, J.T. McGraw and Associates, LLC
Mark Ackermann, Optical Lead, J.T. McGraw and Associates, LLC
This course will provide those new to the SSA community (as well as those seeking a refresher) an introductory-level understanding of the tools and techniques used for detecting and tracking earth-orbiting satellites with ground-based optical instruments.  The course begins with an overview of optical telescopes and includes a discussion of many of the key terms and buzzwords one might encounter when reading about ground-based optical telescopes. From there, the course presents an overview of how these components are assembled into a sensor package for night time optical SSA and can be optimized to suit various mission goals.  This includes a discussion of satellite visual magnitudes, terminator viewing, sensitivity, search rate and related topics. .
Add short course(s) to a new or existing registration. Payment must be completed to secure a place in the course.