LIMITED ROOMS AVAILABLE
The new AC Hotel by Marriott is precisely placed in the heart of Wailea, 0.5 miles from the conference venue.
The AMOS Conference has secured a small block of rooms for the nights 9/16-9/23 with the rate of $499 plus taxes and fees.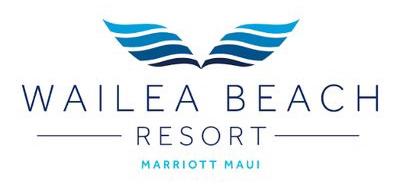 3700 Wailea Alanui Drive, Wailea, Hawaii 96753
SOLD OUT
The AMOS Conference contracts a limited block of rooms at the Wailea Beach Resort Marriott. As often happens with large Conferences, it is not feasible to house all participants at a single venue.
The unprecedented growth of the AMOS Conference and commitments to conference leadership and stakeholders has led to our room block reaching capacity. Please see alternative lodging options listed below.
The Residence Inn Marriott Wailea is located on the Southside of Maui, a 10-minute walk from the conference venue. This hotel offers stylish suites with fully equipped kitchens, complimentary Wi-Fi and furnished balconies. Stay active in the state-of-the-art fitness center and enjoy complimentary breakfast. 
To book reservations online go to www.marriott.com
Located in the heart of Kihei, just across the street from Kamaole Beach Park I, Maui Coast Hotel is within walking distance to several shopping, dining and entertainment venues and just minutes away from the Wailea Resort area. This hotel is located 15 minutes from the conference venue.
Located on Keawakapu Beach — the Days Inn Maui Oceanfront hotel is 6 minutes from the conference hotel (or a 30minute walk.) Includes free WiFi, fitness center, in-room microwaves and refrigerators, guest laundry facilities, barbeque grills, full service concierge, and comfortable memory foam mattresses.
Vacasa is a full-service vacation rental management company. Vacasa rentals in the Kihei vicinity include Maui Kamaole, Kihei Akahi, Hale Kamaole, and Sugar Beach Resort.  Located on or across from the beach, these properties are 5-10 minutes from the conference hotel with studio, one- and two-bedroom units in its rental program.  All vacation rental condos have a full kitchen, private lanai, professional cleaning, a list of over 100 items to make your stay more enjoyable. Check rates and availability.  
Rates start at $128 for Kihei Akahi, and is based on availability. Rates are subject to state and local taxes plus a one-time cleaning fee.
Transportation
Kahului Airport (OGG) is the primary airport on the island of Maui. Maui is served by many leading US airlines and international carriers. In many cases direct flights to OGG are available. Many passengers first arrive at Honolulu International Airport (HNL) and then travel to Maui via an inter-island airline.
There are a number of ways to get to and from Kahului Airport. The airport is accessible by car, shuttle, taxi and public transit.
Rental cars are in high demand, so please plan ahead to secure a reservation first before making the rest of your travel arrangements. Instead of renting a vehicle, consider alternate transportation options including ride share, public transportation and shuttle/taxi services.
Airport Shuttles and Taxis
Shuttle service counters and airport taxis are located in the main baggage claim area. For on-demand airport shuttle service, please contact the Roberts Hawaii kiosk at the Kahului Airport at 808-954-8630 (local) or 1-866-293-1782 (toll free).
Ride Share
On-the-spot transportation can be requested through the mobile apps UBER,  LYFT and Holoholo. Simply download the preferred app from Apple Store or Google Play, select your ride and location, tap Request and wait for your driver to appear. Fares can be estimated in advance and payment is collected via the app. Both apps offer promo code discounts for first time users.
Car Rental
All major rental car companies can be found at Kahului Airport (OGG). Visit their website for a listing of car rental companies. Hertz car rental is also located onsite at the Wailea Marriott. For reservations, call 1-808-891-1383.
Public Transit
The County of Maui operates a public transit system that provides limited service to the airport. The Maui Bus stops at marked locations fronting the terminal. The routes are operated daily. All vehicles are ADA accessible.
Airport routes: Route 40 (Upcountry Islander; operates every 90 minutes from 7:15 a.m. to 10:15 p.m.) and Route 35 (Haiku Islander; operates every 90 minutes from 6:45 a.m. to 9:45 p.m.) Fare: $1.00 per ride
Luggage Policy: One (1) Medium-sized suitcase, duffle bag, or carry-on bag allowed, no larger than 22"H x 14"W x 9"L and must fit and be placed under the passenger's seat or on the passenger's lap.
For information on other routes, please contact the Maui Bus at 1-808-871-4838.
Driving Directions from Kahului Airport (OGG) to Conference Hotel
Hotel direction: 16 miles SE
Approximate Drive Time: 30-35 minutes
Conference Attire
Suggested attire for military is short sleeve blues for Wednesday, and business casual thereafter. For all others, dress is business casual for all conference sessions and events. On Aloha Friday we invite you to wear your favorite aloha attire.
Maui Activities
Find time before or after the AMOS Conference to enjoy all that Maui has to offer. Whether it's walking along Maui's white sand beaches, snorkeling over tropical reefs, or enjoying a scenic drive to beautiful Hana, the hotel concierge has everything you need to fully enjoy our islands' unique natural environment. To learn more about Maui, visit the Maui Visitor's Bureau.