The AMOS Conference remains the premier conference in the nation devoted to space surveillance. The cross section of military, contractor, and academic participation in the field of space situational awareness is unmatched by any other conference in the world, as evidenced by the continued growth in attendance, and the corresponding increase in technical excellence and collaboration.

Download Conference Announcement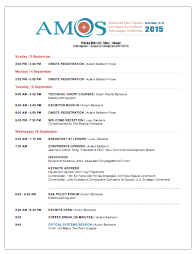 Download Program Schedule
Showcase your organization!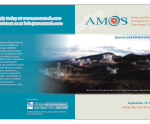 Download 2015 AMOS Sponsor & Exhibit Information

Print