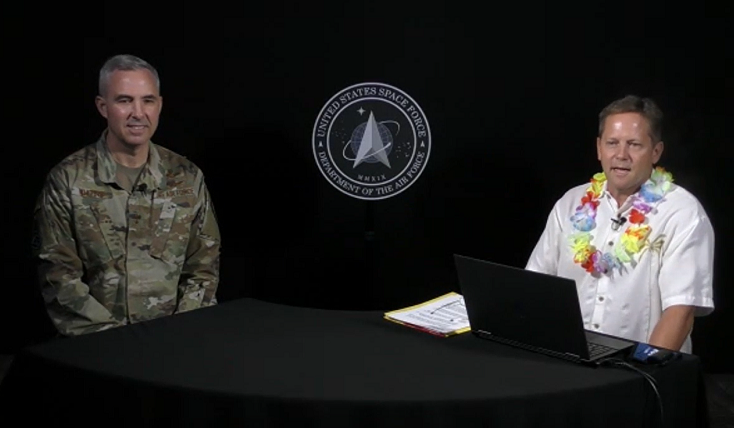 The 21st, and first virtual, Advanced Maui Optical and Space Surveillance Technologies (AMOS) Conference, presented by Maui Economic Development Board (MEDB), helped foster important dialogue and international collaboration on the space environment, at a time when global security is rapidly changing.
With relatively little advance notice, the AMOS team was able to make the inaugural all-virtual conference experience engaging and fruitful with the combination of live-streaming, on-demand sessions, digital exhibits, and networking chatrooms. Additionally, an Aloha Reception featuring Hawaiian music and Tahitian dancing transported participants from around the world to paradise in anticipation for their in-person return to Maui in 2021.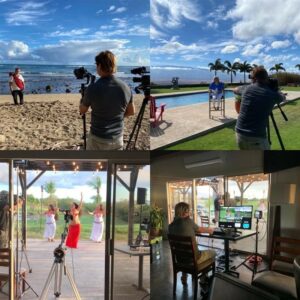 "Even virtually, Hawaii's unique sense of place set the tone for the AMOS collaborative exchange and discourse," said Leslie Wilkins, MEDB President and CEO. "With 885 participants from 25 countries around the world, our presentations spanned 19 time zones. We were honored that so many participants chose to share their time with us as we delved into three days of enriching dialogue and technical excellence."
Known as the premier technical conference in the nation devoted to Space Situational Awareness (SSA), Space Domain Awareness (SDA), and Space Traffic Management (STM), the AMOS Conference offers a cross-section of private sector, government, and academic participation worldwide. Secure World Foundation provided guidance in shaping relevant and critical panels that featured policy-makers and thought-leaders from industry and academia. Each day the conference began with a keynote address and SSA policy session. The successful mix of technical and policy discussions has become a hallmark of the AMOS program.
"Over 200 technical papers, with authors from 16 countries, were reviewed and sorted into oral and poster presentations," Wilkins explained. "We recognized the outstanding efforts in the fields of SSA, SDA and STM, including endeavors put forth by the next generation of the space enterprise. We thank the American Astronautical Society's (AAS) Space Surveillance Technical Committee for their continued collaboration on the 3rd annual AMOS Conference Best Student Paper and Best Paper Awards. Also, in collaboration with AAS, select papers presented at this year's conference will be peer-reviewed and published in a special issue of the Journal of Astronautical Sciences. We are grateful to AAS and the Committee for acknowledging the technical merits and state-of-the-art contributions of the AMOS community."
The virtual platform allowed attendees to explore the conference venue at their leisure. They could attend the live plenary sessions and participate in Q&A via a chat function. The platform included virtual exhibit booths, networking rooms and poster halls. Technical presentations were recorded and available on-demand. In the virtual poster halls, attendees viewed pre-recorded three-minute presentations by the authors, who were later present for live-streamed Q&A sessions.
Wes Faber, L3Harris, said, "The AMOS Conference organizers did a fantastic job with the virtual platform. It was easy to find content and keep in touch with other attendees. I especially appreciated the morning emails which made it easy to plan out the day. Attending the AMOS Conference in person is an incredibly immersive experience that is hard to mimic virtually. However, having all of the content at my fingertips provided unparalleled access and reach."
Sandy Ryan, MEDB Conference Director, added, "We forged exciting new territory and our team developed a robust digital experience for our presenters, participants, sponsors, and exhibitors. The health and well-being of participants was our highest priority, while we maintained the important dialogue, the networking opportunities, and the Aloha Spirit for which AMOS is known."
"In comparison to past AMOS conferences, this year participants attended from kitchen tables, backyards, and fanciful locales spread across 26 countries." said Ryan in her closing remarks. "By the numbers, 885 attendees triggered 20,671 total user actions on the platform. Keynotes and private talks and presentations generated more than 663 discussion posts and exhibitors welcomed 597 visitors."
The EMER-GEN program, preceding the AMOS Conference, was designed for young professionals and students enthusiastic about careers in space. The program, highlighted during a special briefing on AMOS Day 2, is a joint initiative of the AMOS Conference and the Space Generation Advisory Council (SGAC). The partnership with SGAC provides the opportunity to extend the reach of the AMOS Conference, which contributes to the professional development of the upcoming space generation.
Robert "Lauchie" Scott, SSA Lead at Defence Research and Development Canada in Ottawa, and AAS Technical Subcommittee Chair, said, "The AMOS 2020 Conference organizers exemplified tremendous resiliency to transition AMOS and EMER-GEN into a virtual platform due to the challenges inherent in 2020. This transition enabled the high-quality technical, policy and networking exchanges valued by the SSA community, who continue to form ideas to solve problems affecting the space environment. We are all looking forward to the prospect of safely gathering on Maui for the AMOS Conference next year."
Masami Onoda, Director of the Washington D.C. office of the Japan Aerospace Exploration Agency (JAXA), noted, "This year's AMOS Conference was an equally refreshing and inspiring experience, almost as much as being there in Maui in person! I would like to commend the organizers for making it such a welcoming and informative event even under such trying times. I especially appreciated the on-demand replay features, as it is particularly challenging from our time zone in Japan to participate in Hawaii time. All the sessions, exhibits, posters and events that were made for virtual participation, while still retaining the original structure, brought back memories of the past AMOS. I am sure that it pulled the whole community closer together. We are certainly all hoping to meet in person in 2021!"
TECHNICAL SHORT COURSES
Eight short courses, presented by highly regarded industry experts, provided opportunities for working professionals to upgrade their technical job skills and remain abreast of recent developments in their fields of interest. The presentations were live-streamed, allowing the instructor and attendees to interact in real time. The topics ranged from SSA, space policy and space law to conjunction assessment, optical system design and more.
Amber Imai-Hong, Hawaii Space Flight Laboratory, said, "I attended the Collison Avoidance Risk Assessment short course, which was highly informative. The probability of our spacecraft colliding with objects in space is considered and calculated by spacecraft operators. However, it is not something in which I am directly involved since my field is more on the electrical-hardware side. From this short course, I have a better understanding of the system-level considerations that pertain to SSA, and STM. I look forward to taking other AMOS technical short courses in the future."
TECHNICAL SESSIONS
The technical sessions were organized into 10 broad areas: Adaptive Optics & Imaging; Astrodynamics; Atmospherics Space Weather; Cislunar SSA; Machine Learning for SSA; Non-Resolved Object Characterization; Optical Systems & Instrumentation; Orbital Debris; Space Situational Awareness/Space Domain Awareness; and Space-Based Assets.
Dan Oltrogge, Director for Space Standards and Innovation, Analytical Graphics, Inc., said, "This year's AMOS Conference once again proved to be the preeminent technical conference for international dialogue on SSA, STM, and SDA. I participated broadly in a highly informative short course, Machine Learning and SSA, plus technical SSA and SDA sessions, an AMOS Spotlight Session on the Space Data Association's Ten Years of Flight Safety Services, and many important space policy forums and operator dialogues. Despite their facing many challenges due to the COVID-19 pandemic, I could not imagine a better-run virtual technical conference."
Wes Faber, L3Harris, stated, "Session chairs did a great job relaying questions from the chat, which helped me stay connected and engaged with the content. Our short-course sections went off without a hitch and we had full tech support throughout both sessions. It was great to see participants from around the world. We would not have been able to reach all that we did if the courses were offered in person alone. Overall, I had a fantastic time at AMOS and I am excited to see how next year's conference will grow from this experience."
Michael Czajkowski, Lead Member Engineering Staff, Lockheed Martin Advanced Technology Laboratories offered, "What pleasantly surprised me the most this year about AMOS was the emphasis on STM and Cislunar space. These topics rightfully dominated a lot of the discussion as so much of our use of space is changing. I especially liked the approach of thinking of our Earth's orbits as a kind of natural resource of the planet itself, which was brought up in the SSA Policy Forum on Cislunar Space. The idea of the 'Cone of Shame' as identified in Day 3's featured presentation, was just a breakfast-table conversation last year. It is getting so much more attention due to the number of actors who plan on utilizing these new orbits for a variety of means."
Danielle Wood, MIT, noted, "This is my first year to attend AMOS. I want to thank the AMOS staff and Secure World Foundation for bringing the discussion about the Space Sustainability Rating (SSR) into the dialog this year. I was pleased to give some background information on it for those who are new to the SSR, and I was proud to be speaking on behalf of our excellent consortium that includes team members from MIT, the University of Texas, ESA, and Bryce Space and Technology, and the World Economic Forum. I look forward to attending AMOS 2021."
Moriba Jah, Associate Professor, Aerospace Engineering and Engineering Mechanics Department, The University of Texas at Austin, added, "I have been a dedicated attendee of AMOS. Even with the current pandemic, the technical sessions were amazing and the community knew how to be flexible and accommodate everything from different time zones to any glitches in the cyber technology. I am proud to have been a technical session chair along with Professor Danielle Wood from MIT's Space Enabled program, and our SSA session delivered world-class content."
Voicing the profound sense of interconnectedness that environmentalists often articulate about their domain of concern, Jah was forthright about his own motivations for sustaining the space environment.
"In the end," Jah said, "if we wish to achieve space safety, security, and sustainability, we must be aware of and acknowledge the relationships we have with all things. We must honor and respect this with compassion."
DAY 1
KEYNOTE ADDRESS: Major General Stephen N. Whiting, Commander, Space Operations Command, United States Space Force.
Using the wisdom of the Greeks when they defeated the Persians in the Greco-Persian War to illustrate his point, Gen. Whiting emphasized the importance of SSA and SDA data for the ability to survey the battlefield in space.
"By the year 480 B.C.," Whiting said, "the Persian empire was rapidly expanding into modern day India and all of the way into Egypt and the continent of Africa looking to solidify their base for that expansion. The Persians had their sights on conquering what is now Greece in what became known as the Greco-Persian War. The Persians had the largest army and navy ever seen to date. The vast Persian army appeared overwhelming confident and the conflict appeared unwinnable for the Greeks. However, despite the overwhelming odds, the Greeks actually won and the Persians were vanquished. The Greeks ability to survey the battlefield and provide the right kind of information enabled the wisdom that informed warfighting decisions which resulted in the Greek victory. So, what does this possibly have to do with AMOS?"
Whiting continued, "As our battle in space changes and evolves, we need to characterize fully all of its actors and assets. Information remains critical, but more important is the characterization and understanding of the space domain and the resulting wisdom that comes from it. The SDA mission is gathering today to talk about the profoundly same capabilities of information the Greeks used. The ability not to know just the battlefield, but to characterize and understand the big-picture elements of the circumstances that allowed for such a decisive victory. The Greeks managed to break the code that revealed the battlefield circumstances, allowing them to surround a superior Persian force and vanquish it. Today, we cannot count on only the physical battlefield circumstances, especially in space where we are far more dependent on robust domain awareness. That is where we will look to the AMOS participants for help."
Whiting pointed out, "SDA is designed to be wisdom-centric. Characterization, good data, and understanding are key to war-fighting. Space has become exponentially a more congested and contested domain during the past several decades. The new technological developments are amazing, as is the number of satellites launching in the next decade—clearly an explosive growth in space-faring nations. Due to emerging threats, and advances in technology, it is imperative that we partner with allies and like-minded nations to preserve access to space. With the complexity of the operating environment, we must have a strong strategy and be prepared to win."
Whiting concluded, "The U.S. does not necessarily want to engage in warfare in space. Nevertheless, if deterrence fails, we must be prepared to fight and win. Our national security, and that of our allies, depends on it. Today, we are all part of a pivot army, developing the tactics, techniques, and procedures necessary to employ the remarkable, technological advances of SDA, which members of the AMOS audience have contributed to. The newly formed Space Force will also play a significant role in U.S. defense efforts beyond Earth. The Space Force has a stated mission to plan, integrate, conduct, and assess global space operations in order to deliver combat-relevant space capabilities to combatant commanders, coalition partners, the joint forces and the nation. As a coalition, we will continue to defend our nation's interest throughout the space domain."
SSA POLICY FORUM: Extending SSA and Space Activities to Cislunar Space
The growing interest and plans to expand international and commercial space activities into cislunar space suggests that SSA should be expanded to include cislunar space as well. This panel discussed the impetus for this evolution of SSA, current efforts under way, and future areas for collaboration and development.

Moderator, Brian Weeden of Secure World Foundation said, "We talked about space policy with discussions of cislunar and lunar space activities. While it may seem like science fiction to many, it is a reality that is coming very soon with the numerous missions currently planned to head to the moon or cislunar space within the next decade. Quite a few of those are planned for NASA's Artemis program, but there are also missions planned by China, Russia, India, Japan, South Korea, UK, France, Germany, and Israel. Also, many of these missions involve commercial companies either as contractors or as partners. With this expansion of major space activity, it is time to start thinking about expanding current SSA and SDA capabilities out from the current focus on geostationary orbits to cislunar space."
Dan Hendrickson of Astrobotic said, "We are seeing that there is a variety of different kinds of demands for private activities in cislunar space, as well as public activity for the moon. There is a great opportunity for commercial companies like ours because of the demand for the Moon as a destination and what it has to offer. There is great opportunity for folks around the world to engage on an international scale for lunar activities because of the new technical and financial capability of stakeholders."
Brian Flewelling of ExoAnalytic Solutions pointed out, "As we talk about cislunar space we are talking about transiting from here to the Moon. Therefore this navigation involves more challenges, with more space to cover. At ExoAnalytic, we offer robust commercial solutions for space superiority and deep-space operations. We have applied new technologies to track objects in cislunar space. We must cover a thousand times farther than GEO now. The one common need for supporting cislunar logistics in space is Space Domain Awareness. Commercial space capabilities are contributing now, with more to come. The challenge is to cover key parts of this new domain."
Jerry Krassner of the Space Development Agency stated, "I am involved with National Security interests in the expansion to cislunar space activities. The Pentagon wants to know what its adversaries are up to in the area immediately beyond geosynchronous orbit and has plans to deliver that information as a means to discourage bad behavior in deep space by other nations. The Space Development Agency's deterrence layer does this by providing two types of information: who owns the objects in space, and what those objects are up to. Our work in cislunar space is to deter threats in that region out to lunar regions. Fundamental to that deference is the need to be able to detect threatening behavior."
Krassner added, "The reality is that there are a number of counties capable of launching to the Moon, but not all of them are focused on scientific exploration, and not all of them can be counted on to respect some of the desirable behaviors we would prefer."
"The need is here for SSA capabilities beyond the traditional domains, whether it is to dissuade nefarious activity by bad actors or enable safe exploration and benign commercial activities for all mankind," emphasized Krasser. "Cislunar SSA is fundamental to safe, productive access and utilization of space for all nations."
Jessy Kate Schingler stated, "Policy challenges in government and industry for cislunar space are focused on hardware and technology capabilities in the lunar environment. This topic is truly relevant. SSA already identifies critical infrastructure, so this will extend to the cislunar context. As we look at the growing number of the diversity of actors, the question is how do we think in the terms of governance? How do we ensure that we have cooperative participation in SSA from all actors?"
"Having a standard interface of something that is known might work for policy," concluded Schlinger. "We need to define what intent, location, and cooperation means. Provide SSA data back to the operators so they can use it for their own operation, as well as for confidence to operate in a safe environment. We need to plan a more active SSA approach with the current roadmap of planned missions over the next decade."
INVITED TALK: Kevin O' Connell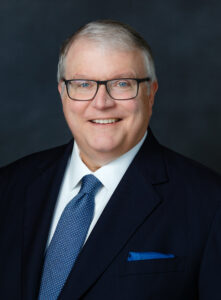 Kevin O'Connell, Director of the Office of Space Commerce (OSC) at the U.S. Department of Commerce, presented an update on the progress that OSC has made and new developments that the space industry has made.
O'Connell said, "At Commerce, we have felt the impact of the COVID pandemic, yet we have shown considerable resilience in this process. We see that entrepreneurs continue to knock on our door and bring bold new ideas about growing space commerce. We are seeing productivity gains in various markets, declining launch costs, and the availability of more volume and diversity of remote sensors that are enabling us to understand developments better here on Earth. Over 6 billion navigational devices now help us understand how to get around more efficiently in our neighborhoods and across the planet. Numerous studies highlight the economic impact of outer space in our daily lives. One industry study assesses over 5 trillion dollars of economic impact in the United States in areas like internet access, financial services, communications, navigation, weather, and other areas."
O'Connell continued, "The AMOS audience focuses on keeping space safe and sustainable. The space environment continues to grow more complex as the activities accelerate and new space missions emerge. This demands that we pay more attention to space safety. We have had an interesting year in terms of close approaches, uncontrolled rocket body flights, and other space debris concerns, including historical space debris still causing hazards and potential harm to the astronauts on board the ISS. I am pleased by a study by the National Academy of Public Administration (NAPA) validating the technical capabilities of the OSC as key to the solution. NAPA recognized the unique opportunities for civilian STM and offered an operating model helpful to the many activities that are already being undertaken by my office following six months of effort involving over a hundred experts from government, industry, and academia."
O'Connell concluded, "Finally, NAPA recognizes the need for OSC to continue to work with the DoD, NASA, and the FAA, especially as the latter's regulation, launch, and reentry efforts grow quickly. Excellence in cybersecurity, standards evaluation, and other areas will facilitate and make our understanding of the space environment and many other technical areas pertinent to future space commerce. Starting last Spring, my office has led an inter-office working group designed to help gather both technical and economic assessments to improve space safety. Finally, international guidelines and cooperation are also essential to space safety. We have supported the implementation for the long-term sustainability guidelines at the UN with a specific view on the growing role of the private sector in space and the safety of space for all nations."
DAY 2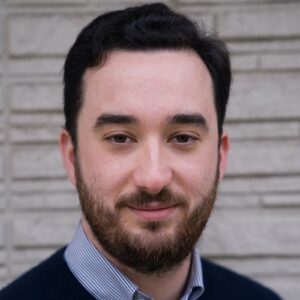 OPENING REMARKS: Dr. Quentin Verspieren is a Researcher in the Science, Technology, and Innovation Governance Program, The University of Tokyo. He works on space policymaking and technology development in developing countries and on the role of the military in space safety and sustainability.
"First and foremost, it was a great honor to be invited to make such a keynote, usually delivered by high ranking generals, government officials or industry leaders," said Verspieren. "I suspect that I was the youngest person ever to have such a responsibility, at least in the last few years. This keynote allowed me to mention in a frank and open manner all the points that, as a newcomer in the SSA and STM community, I felt needed to be addressed: the value in knowing STM history to move forward efficiently, the need for military involvement in international norms-making, and the importance to consider the concerns from emerging nations. I was overwhelmed by the great interest from the community that followed my keynote and hope to continue to contribute to the debate as much and as well as possible."
Verspieren continued, "Most people think that the concept of STM is fairly recent, from the end of the 20th century. However, STM is an old field, spanning over 90 years. It was only at the very end of the 20th century, with the desire and need to define and actually implement traffic rules, that it became tangible."
"The first reference to space traffic rules was made in 1932 by a Czechoslovak jurist named Vladimir Mandl, in what is known as the first monograph on space law, written in German," Verspieren pointed out. "In 1957, French jurist Eugene Pepin identified five elements that would require the creation of regulatory rules for circulation in outer space. Then, for around 30 years, STM fell into oblivion. At that time, STM studies were still in a realm of theory. In 1996, a French military satellite, Cerise, suddenly started to spin out of control. Unable to evaluate the cause, due to lack of space surveillance capabilities, France requested support from NASA and from the UK Space Track Network. They identified that the satellite was damaged by a piece of debris from an abandoned third stage of an Ariane 1 rocket launched 10 years earlier. A few years later, the concept of space traffic, associated with the desire to manage it, made a real comeback."
Verspieren emphasized, "Establishing or even discussing the establishment of an international STM regime without the participation of the most powerful actors in space, the armed forces of the world's leading powers, can only result in either limited or, on the contrary, unrealistic proposals. In order to ensure worldwide norm diffusion, or proliferation, it is key that leading space powers include, reassure, and accompany emerging and future space powers in their development. We all want space to be safe and sustainable."
SSA POLICY FORUM: Challenges and Opportunities in Developing Norms of Behavior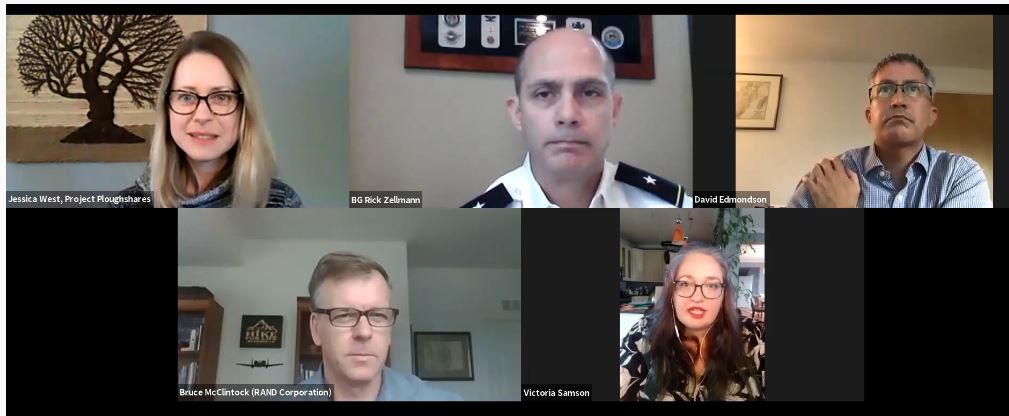 "The future of space governance is moving outside of traditional arenas in responses to global concern," said moderator Victoria Samson of Secure World Foundation. "The branch of the UN that usually discusses space security has not been able to reach a consensus on its agenda since the 1990s. Additionally, the national community cannot agree on what the biggest threats to space security are. Consequently, the major players cannot agree on governance. It is key to work on establishing common understandings on what is responsible and what is irresponsible behavior in orbit. Therefore, developing norms of behavior for space activities is widely viewed as an important step towards increasing the safety, stability, and security of space activities."
BG Richard Zellmann stated, "The U.S. Space Command recognizes the importance of the space domain and the need for armed-forces representation in joint space operations. The growing importance of the space domain and the capabilities that operate through and from space are key to our national security and our everyday life. Therefore, we are dedicated to the deterrence of conflict."
"More interesting to the audience today is the work that we do with SSA shared agreements," continued Zellman. "The DoD has agreements with commercial, academic, and nation states to provide access to services that are free of charge. Today we have an opportunity to demonstrate the international rules and norms of behavior that allow us to make space safe. This is where the subject of today's panel fits into my remarks. We have been in a relatively stable domain for several decades; however, the stability is giving way to instability. Fortunately, we have learned from other domains how to frame rules to produce stability in the space domain. Frameworks will help reduce the threats of instability in the space domain, and allow the military to oversee without escalation."
Jessica West, Project Ploughshares said, "We share many of the same objectives as Gen. Zellmann and have a common interest in how norms of behavior can help make space more stable and more secure. Arms-control discussions are not working, but the level of threat in the space environment and the amount of instability is growing, becoming a focus of warfighting. So, clearly we need to do something different."
West continued, "We need to mitigate uncertainties and use better and clearer rules of behavior. We need best practices for safety and stability in outer space, which is taking place both at the United Nations and with commercial operators. With funding from the Canadian Department of National Defence Mobilizing Insights in Defence and Security (MINDS) grant, I am mapping the existing 'normative terrain' in outer space, which can be used to consider new paths forward for national security actors. We invited global space experts to participate in a survey. Our map involves extensive coding of the existing documentation of outer space activities and governance. Such norms can prevent unintentional escalation and reveal harmful activities."
"My current research suggests that both a need and an opportunity for such norms is emerging," concluded West. "Positive efforts to establish stronger normative behaviors in outer space are gaining momentum. We need good-faith leadership and reciprocal efforts to focus on responsible behavior."
David Edmonson from the UK Foreign and Commonwealth Office began, "I focus on the international political-military and multilateral aspects of space and how norms of behavior help with space sustainability. My work includes specific proposals on why norms for commercial, civil, and national security in space should be priorities for the space community."
"Disarmament and United Nation resolutions are important to maintain the space environment as open for commerce, military, and civil programs, but also so that we can think about where SSA sits within the intent, and how it leads to miscalculations," added Edmonson. "Space behavior matters when we are thinking about things like close approach and threats that exist. We want to prevent conflict and protect our military systems to avoid the weaponization of space if we can, and to make sure that other nations are aware of their dependence on space systems. SSA allows us to do that".
Edmonson concluded, "We are interested in talk about responsible behaviors. As diplomats, we are interested in the concept of 'too close', or perceived threats rather than defining obsolete details. The United Nations report will form the basis for further discussions in the disarmament world in the long-term sustainability guideline. The Disarmament and International Security Committee is working on resolutions on conventional weapons and others aimed at averting the militarization of outer space, as delegates work on their national positions on the best way forward. The space realm is the common heritage of all humanity and all actors have a shared responsibility to ensure it remains conflict-free."
Lead on Space Enterprise Initiative at RAND, Bruce McClintock said, "RAND is a virtual center that provides a focal point for space-related research for the U.S. government and U.S. allies. I believe that the topic of space norms is one of the most important in space policy that will be addressed in the coming decade. As space becomes more congested with satellites of all sizes and types, the need for every nation to actively participate in the space safety coordination system grows."
McClintock continued, "Currently, there is a lack of agreement on the common norms and the concept of space governance. This is not a new conversation. However, the circumstances in which we are talking are new and create great urgency for action. At RAND, we are researching the current state of global space governance and subsets of norms of behavior."
Mclintock concluded, "During responsible-behavior workshops at RAND, with senior experts from all space sectors, the participants agreed that there is a wider array of problems to address in the growing complexity of the space domain that are increasing the need for tangible progress. To summarize, the process begins with an exchange of contact information through the common website, Space-Track.org., where position and other information on known satellite activity is shared. Greater communications and engagement are necessary first steps to progress."
FEATURED PRESENTATION: EMER-GEN Briefing
Three co-organizers from the 2020 EMER-GEN cohort, Michael Barton, a.i. solutions, Inc.; Quentin Verspieren, University of Tokyo; and Amber Imai-Hong, Hawaii Space Flight Laboratory, gave an update on this year's activities.
Barton, said, "Preceding the AMOS Conference, 37 young professionals from 13 countries and 13 time zones took part in the 3rd annual EMER-GEN Conference. A joint effort with the AMOS team, MEDB, and SGAC, the EMER-GEN experience centered around providing professional development and mentoring with highly interactive networking throughout. On Day 1 we heard from our professional development speakers, Whitney Hashimoto, on cross-cultural development; Doug Loverro, on leadership; and Kala Tanaka, on Hawaiian technology. Interactive breakout sessions were provided for delegates to learn from each other as well."
Barton added, We heard from our excellent mentors on how they built their own careers, with advice on career development for the cohort. Afterwards, delegates got to meet in small groups with 15 mentors from across the aerospace industry to ask them questions in a speed-mentoring format. Thanks to all of our amazing mentors and sponsors who helped us have a successful professional development program!"
Imai-Hong noted, "The EMER-GEN cohort was fortunate to have a workshop on traditional oceanic wayfinding from Kala Tanaka, a navigator from the Maui Voyaging Society. Tanaka described how wayfinders use different tools to navigate our planet. She taught us how to use the Hawaiian Star Compass, a modern tool based on the traditional navigation techniques developed by master navigator, Nainoa Thompson."
Imai-Hong continued, "The planning committee arranged virtual tours of three space research facilities based in Hawaii. The tours allowed the cohort an opportunity to explore the Hawaii Space Flight Laboratory (HSFL) on Oahu; the Pacific International Space Center for Exploration Systems (PISCES) on Hawaii Island; and the Daniel K. Inouye Solar Telescope (DKIST) on Maui. These presentations highlighted Hawaii's natural assets and were led by female native Hawaiian researchers who were part of the EMER-GEN cohort."
Verspieren said, "The technical development activities that we had during EMER-GEN were greatly enhanced by AMOS. I always envisioned Hawaii as a place of tourism, hotels, restaurants, beaches, and, of course, telescopes. However, I discovered from the virtual visits that there is a vibrant high-technology ecosystem in Hawaii contributing massively to American research and economy."
Verspieren noted, "The Consensus Building session focused on policy and technology. We discussed the establishment of an international SSA data-sharing mechanism for verification and attribution. To support our discussions and debate, we heard from two dedicated lecturers, Dr. Brian Weeden from Secure World Foundation, and Dr. Diane Howard from the Department of Commerce, on the technical and legal aspect of SSA and liability issues. Our Hack-a-thon activity was made possible, thanks to the advice from experts who have been successful in winning SBIRs (Small Business Innovative Research projects) from NASA and other agencies in the US government."
Verspieren continued, "The third day of the EMER-GEN program added a new and valuable session, Emerging Nations. Here we tried to go beyond the American-centered nature of our SSA discussions. We heard the perspective of actors from other countries that have been using SSA and receiving SSA data from partners who are trained to establish capabilities. This panel was very skillfully moderated by Peter Marquez from Global Space Policy, Amazon. We had experts from two established space powers , Dr. Rajeswari Pillai Rajagopalan, Distinguished Fellow, Head, Nuclear and Space Policy Initiative, Observer Research Foundation, India; and Andre Rypl, Embassy Secretary, Brazilian Ministry of Foreign Affairs, and Chair, United Nations COPUOS (Committee on the Peaceful Uses of Outer Space). We heard from an emerging nation, Dr. Khaled Al Hashmi, Director, National Space and Technology Centre of the United Arab Emirates (UAE), who is currently investing in SSA capabilities; and we had the interesting perspective of Dr. Aboubakar Mambimba Ndjoungui, Deputy Director General, Gabon Space Agency, who gave us the vision of his country that is just beginning in space, and is concerned with the space environment. Finally, Rypl gave us his experience as chairman of the UN COPOUS by providing a multilateral prospective."
The engaging discussion from the Emerging Nations panel was shared with the AMOS Conference attendees as an on-demand session.
Barton concluded, "The highly interactive perspective at the EMER-GEN Conference is unique. We are glad that we were able to keep it in the virtual format this year. It provided the cohort with a deeper connection to the space community, growing their professional network as they prepare to become leaders of tomorrow."
Read about the full EMER-GEN program
DAY 3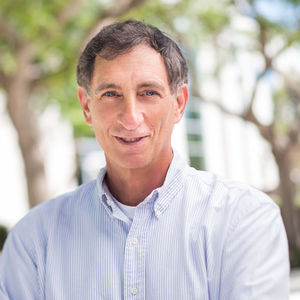 OPENING REMARKS: Mark Dankberg, Chairman and CEO of Viasat, Inc. Non-Geosynchronous Orbit (NGSO) Constellations and Safe Space Policy, is an industry expert in aerospace defense and satellite communications. He has been a leading visionary for a new generation of high capacity satellite systems.
His remarks focused on an operator's perspective of space operations and what we need to do for safe space and how regulations need to catch up with what is going on.
Dankberg said, "It is in the public interest to have a safe space environment. We need new policies that can balance the ability to commercialize space. When it comes to these large constellations, broadband from space is already here in numerous global applications."
"Satellite broadband is responding to the market," Dankberg continued. "There is no need to accept imprudent space collision risks to advance global broadband. Unfortunately, existing policy does not address mega-constellations. Current concerns are contention for orbits, large variances/tolerances in altitudes, interleaving orbits, system designs tolerating high satellite failure, associated collision probability implications, and associated spectrum coordination issues."
Dankberg concluded, "New global policies are needed to encompass mega-constellations because they disproportionately occupy more orbital trajectories. Policies should promote accomplishing missions with the fewest satellites needed and avoid polluting space in the first place. In addition, the number of debris objects capable of producing catastrophic damage to functional spacecraft has increased. It is not just a U.S. issue, although the Federal Communication Commission aggregated collision rule-making is still under consideration. Advocacy is needed for comparable regulation for international administrations. Safe use of space for hundreds of innovative NGSO constellations is achievable. We need simple, effective policies that will stimulate and reward investment in truly scalable technologies and business models."
SSA POLICY FORUM: Evolution of Industry Best Practices for Space Sustainability
There are multiple efforts underway within the private sector to develop best practices that will enhance space sustainability. This panel brought together experts leading several of these efforts to discuss what is being developed and how they can be shaped in a complementary fashion.

Moderator Ian Christensen of Secure World Foundation said, "As the space domain becomes more complex with a greater diversity of actors and activities, we are shifting from a government-driven domain to a multi-user domain. As asset shifts occur, the industry actor is a key driver of a safe operating environment as space activity increases. Across the private sector, there are a number of initiatives to develop voluntary best practices and guidelines, and even standards for safe and responsible space operations. These initiatives touch on STM, SSA, collision and debris mitigation, and transparency operations, among several other aspects. As operators implement these guidelines, their practice may inform regulations for industry norms and behavior."
Therese Jones, Senior Director of Policy, Satellite Industry Association (SIA) stated, "SIA is a U.S.-based trade association providing representation of the leading domestic satellite operators, service providers, manufacturers, launch services providers, and ground equipment suppliers. SIA advocates on behalf of the commercial U.S. satellite industry on policy, regulatory, and legislative issues affecting the satellite business, and is a recognized focal point for the U.S. satellite industry in Washington, DC."
"The commercial satellite industry needs regulatory certainty," added Jones. "It is key to work on space sustainability standards and guidelines, especially because of the amount of time it takes to produce new regulations. For this reason we encourage global involvement at the UN COPUOS level, and we encourage our operators to work on international standards for data-sharing."
Jones concluded, "We are currently working with the Office of Space Commerce about operation centers for around the clock conjunction assessments to establish a continuous level of communication. It is key to continue discussions on security protocols, regulatory process, and mitigation guidelines across the various government agencies."
Dan Oltrogge of AGI noted, "The Space Safety Coalition (SSC) is a group of companies, organizations, and other government and industry stakeholders. We actively promote responsible space safety through the adoption of relevant international standards, guidelines and practices, as well as the development of more effective space safety guidelines and best practices."
"SSC released its first list of best practices to coincide with the start of the 2019 AMOS conference." said Oltrogge. "The 17-page best practices document, was built upon existing guidelines and standards for mitigating orbital debris, identifying measures that satellite operators can take to further minimize the creation of orbital debris, and the risks of collisions with other objects."
"I believe the result is that we have a more comprehensive and cohesive set of best practices well suited to help us," continued Oltrogge. "We are now firmly into the new space era. This is changing the fundamental nature of the environment of space and how we operate in space. We need to emphasize space coordination, management and better SSA. Because the whole environment is changing, the threat profile is changing."
Oltrogge concluded, "Operators that are used to looking at several conjunctions a week per satellite, may now be looking at substantially more than that. They need help figuring out which ones are real threats and which are not. We also need to minimize the risk of human causalities and ensure long-term sustainability in the space environment. In conclusion, I urge operators to engage in this ongoing dialogue for the space safety goal. We should not be content with just minimum consensus requirements, especially when we can easily do better."
Chris Blackerby, COO of Astroscale, began, "I am an executive committee member of the Consortium for Execution of Rendezvous and Servicing Operations (CONFERS). We are an industry group working to develop best practices and guidelines for the emergence of the satellite servicing industry. At Astroscale, a venture-backed start-up based in Japan with an international presence, our focus is on the development of new and innovative technologies necessary to remove space debris and ensure space sustainability."
"The problem is real," noted Blackerby. "The number of debris currently in orbit is too much, it is risky, and it is threatening to space environment sustainability. The number of satellites that are currently planned to be launched is just going to add to the problem. The question is, how to reduce that risk? We need to get customers and governments incentivized for the better mitigation of on-orbit debris. Discussions are happening globally on a policy. There is a bottom-up movement to have these discussions and Astroscale is working on technology, policy, and business to show that we have a solution."
Blackerby concluded, "We are also looking at various creative ideas for funding concepts with various industries, and public and private partnerships. The best way to do that is by creating standards, so we can lower costs. CONFERS will benefit the entire industry by creating a common understanding between all stakeholders to develop standards that can be applied universally. We need to make sure this is an international effort bringing together customers, government, academia, and industry to take action."
MIT's Danielle Wood said, "Our Space Sustainability Rating (SSR) consortium was established last year to develop a rating to measure how well satellites comply with space sustainability guidelines. In May 2019, the World Economic Forum announced it selected a group including MIT, the European Space Agency, University of Texas at Austin, and Bryce Space and Technology, to score satellites based on how well they ensure the long-term sustainability of space."
"The SSR is a voluntary space rating system designed to reward and evaluate the progress and actions made by operators and owners of satellite systems," Wood pointed out. "Questions include how each mission is doing to reduce the threat of space debris and space collisions. The rating is intended to be a positive incentive so that satellite operators have a desire to increase their responsible behavior through different aspects of the mission. Our team has been working on the parameters that will go into the rating and how they will be weighted. The potential parameters include a mix of quantitative and qualitative measures, ranging from each satellite's design, to the economic viability of the satellite operator, and a concern if the satellite might outlive the company that launched it."
Wood concluded, "The rating will also likely include the satellite's physical parameters and its concept of operations for avoiding potential collisions, the end of life satellite disposal, how trackable the satellite is, and its operator's compliance with international standards and processes. Once the rating is completed, an independent organization would be responsible for maintaining it, including calculating the ratings for individual satellites. More information will be available in the coming months. We are looking forward to seeing an active use of the SSR in the coming year, hopefully by 2021."
FEATURED PRESENTATION: The Space S&T Challenges from LEO to Cislunar Space
Col. Eric Felt, Director, Space Vehicle Directorate, Air Force Research Laboratory (AFRL), and Col. Joseph Roth, Director, Innovation & Prototyping, Space & Missile Systems Center highlighted history to show that challenges are not new for the Air Force as talked about the new scientific and technical (S&T) challenges from LEO to cislunar space.
Felt said, "We are living in a second space age that we call a space renaissance. Our SSA challenges are focused on the issues of today. One of the differences today is that the commercial interests are driving a large part of the second space age. Companies are active in bringing assets into space with their space capabilities. From the SDA perspective, the number of objects that we need to track by 2030 is an extensive challenge."
Roth said, "Space is a changing strategic environment. There are adversaries and potential adversaries out there that are getting bold and aggressive. The U.S. has risen to that challenge. Last August we had the establishment of U.S. Space Command, which is the combat command of the space domain. Then in December we had the U.S. Space Force, the birth of a new service. The Space Force, the Space and Missile Systems Center, and AFRL are pivoting our current architecture to address the new strategic challenges for the environment."
Felt added, "We are in a different domain today, but many of the challenges are similar. Look at survivability. In space there are natural and man-made threats, just as there were in the air domain. We addressed those with higher altitude and speeds and other methods to try to avoid threats. The differences in space are even more extreme. The threats in space are ranging all the way from the natural threats we have always experienced in the space environment to a high altitude nuclear event that could destroy many of our satellites."
Felt noted, "We have a lot of the same challenges as we venture out to the Moon, the Lagrange points, and further distances from the earth. SDA is super-important to the foundation of what we are doing now, as it was to know where the enemy was in the air domain. Space domain challenges, from low Earth orbit to above the geosynchronous belt, and all the way out to the Moon, each have different challenges in the different domains. Tracking is a key issue, with congestion challenges due to a hundred times as many satellites in the coming years. It is a new, complex, vast regime. It is hard to keep track of the orbital dynamics because it is not just a matter of the earth's gravity, but the moon's gravity and other effects that are determining the orbits out there. Focusing specifically on some of the challenges and dynamics of going to the Moon, we have a lot of good technical challenges."
At AFRL we love challenges, which brings us to the issues of the technical challenges in the cislunar environment," continued Felt. "For example, the objectives of our Cislunar Highway Patrol Systems (CHPS) program are to find, fix, and track objects in the lunar exclusion zone, also known as the 'Cone of Shame', where faint objects are very hard to detect because of the bright glare from the Sun-lit parts of the Moon. We need new techniques to perform orbit determination on cislunar objects, and to access new navigational techniques. A big challenge is the chaotic three-body problem, predicting trajectories, and tradeoffs between infinite orbits and off-the-shelf sensors. We need further discussion on all of the programs we have, as well as new good ideas."
Felt concluded, "We are looking forward to working with industry to labor through some of the challenges like congestion, the need for data fusion, and the need to process the data automatically. We are interested in learning more about the behavior that is happening in the whole region, including the 'Cone of Shame' around the Moon. We have new technology challenges, new technology solutions, and new tools in the toolbox. We look forward to tackling some of these challenges and working with the AMOS participants to get it done."
CONFERENCE CLOSING
The closing of the AMOS Conference including the awarding ceremony for the Best Paper and Best Student Paper Awards. A collaboration with the Space Surveillance Technical Committee of the American Astronautical Society (AAS), the awards recognize outstanding efforts in the field of SSA and SDA. Read about the winners, Jesse Greaves and Samuel Wishnek.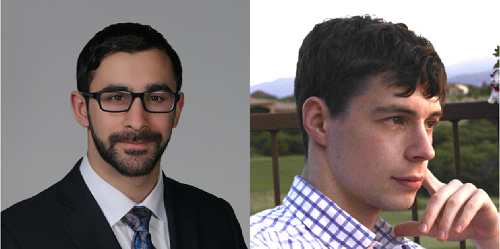 Daron Nishimoto, Director, Advanced Technologies, Centauri, and AMOS Conference Technical Co-Chair, noted, "Gen. Whiting kicked off the Conference with a discussion of how the nation is quickly adapting to the change in the space domain that was coined 'Pivot SDA'. I would like to close with a heartfelt thanks to the entire AMOS community for successfully contributing to the pivot, including the keynote speakers, session chairs, speakers, sponsors, and exhibitors. Lastly, although it appeared to be a seamless pivot, thank you to the entire MEDB staff for your tireless effort and for successfully executing the first virtual AMOS Conference. Hopefully, we will see all the participants in person next year."
Tim Flohrer, Space Debris Analyst and Co-Lead, Space Surveillance and Tracking Segment, European Space Agency, reflected, "On the overall experience, I am delighted to see that despite being 12 hours away from Maui and missing the scenic location, the MEDB efforts made it possible to ensure a lively exchange on the conference topics in a virtual environment."
Tamara Payne, Applied Optimization, Inc., commented, "I have the deepest respect and admiration for the MEDB staff for arranging the virtual experience of AMOS 2020 in just a few months. It was an effective and enjoyable platform for holding the conference. Many important dialogs occurred about the future of space around Earth and beyond. We were able to discuss the many problems of managing space traffic and the space environment, along with sharing state-of-the-art solutions for space-object tracking and characterization. As always, I'm honored to be a part of the SDA community and to participate in the AMOS conference."
Matthew Hejduk, Chief Engineer, NASA Robotics CARA Program, Astrorum Consulting LLC., said, "MEDB was given a herculean task: to try to move to a virtual framework an in-person conference that, in addition to the usual conference presentations on policy and technical subjects, excelled in creating informal interactions and spontaneous sidebar meetings. MEDB pulled this off successfully. They had a professional-grade conference portal with all of the necessary features, such as pre-recorded presentations with live Q&A, chatrooms organized around the sessions' themes, and a personal contact function that allowed direct, private outreach to other conference participants."
"It was all very impressive!" concluded Hejduk. "The conference recognized the growing importance of the cislunar space-object population, operations, and issues by programming both a policy forum and a technical session on this subject. The spreading-out of conference activities over a longer period came from a recognition of the fact that participants would be juggling their regular professional commitments along with the conference, so allowing a longer 'event horizon' was helpful in facilitating broader participation. Finally, the Maui backdrop was evident, with the blessing and island music. While this did not fully succeed in transporting a fellow back to the Pacific, it did invoke a nostalgia for past conferences and an anticipation of future in-person ones."