Kihei, August 18, 2023 – The wildfires in West Maui and resulting losses have captured the thoughts, hearts, and prayers of the world. Maui Economic Development Board (MEDB) is immersed in recovery efforts and coordinating with groups to maximize the support — from assisting small businesses with grants/loans, to providing a venue for agencies to connect with survivors of the fires, to collaborating with the space tech community to deploy satellite technology for wifi and cell connectivity to affected areas.
The AMOS Conference decision to proceed as scheduled is not taken lightly. We are considering all factors, including the livelihoods and economy of remaining businesses of Maui that are dependent on visitors to survive. In the words of our Mayor and Governor, West Maui (Lahaina) is closed to visitors, however, other parts of Maui, small businesses and residents are relying on responsible visitors to remain open.
The AMOS Conference brings together a respected (and respectful) global scientific community in Maui to share leading research in space technology and policy, to learn and to connect.
The conference organizers are working with affiliate partners to create opportunities at the AMOS Conference to support the recovery efforts, whether by donation or through volunteer efforts. Please visit mauinuistrong.info/support to donate or volunteer; makai.org for donation or partnership opportunities; or view medb.org for other resources to assist the recovery.
To all who have suffered loss, we express our deepest and heartfelt sympathy.
UPDATE 9/16/23: Maui Economic Development Board (MEDB), host of the annual AMOS Conference, has partnered with Hawaii Community Foundation (HCF) to create the "AMOS for Maui Fund" with 100% of Funds raised to go to HCF's Maui Strong Fund. Read more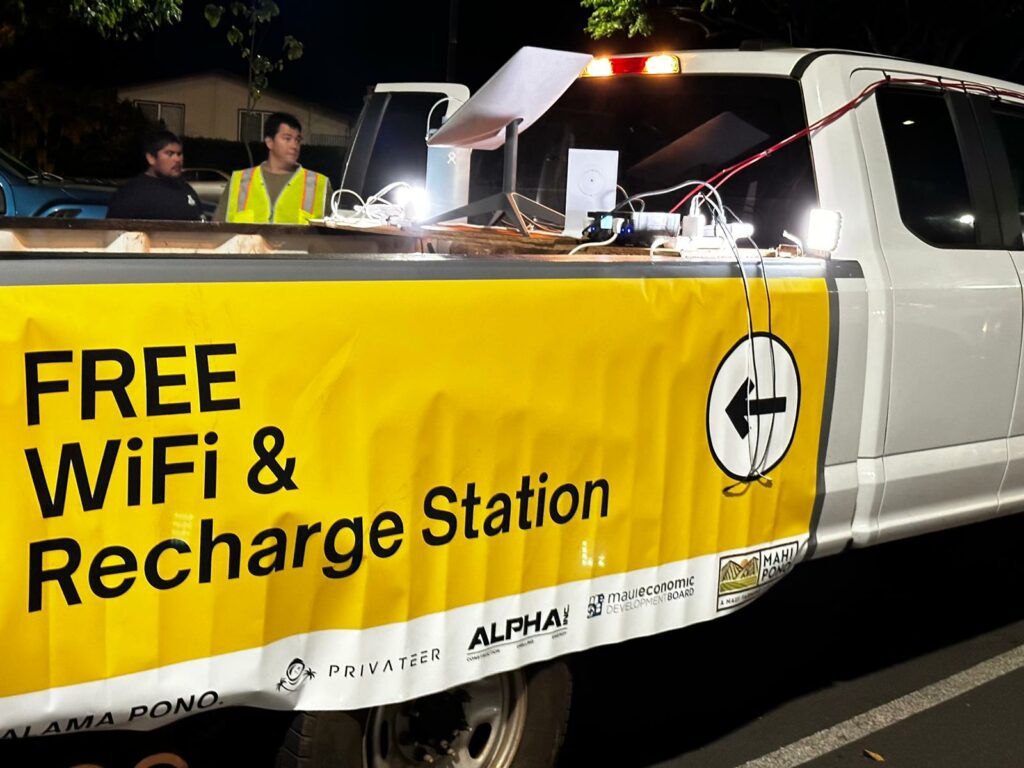 ---
For over 40 years, the Maui Economic Development Board, a values-based 501(c)(3) not-for-profit corporation, has been working to strengthen our economy. We believe economic growth is about more than just creating jobs: it is also about safeguarding our natural environment, honoring cultural values, and promoting economic equity, where everyone gets an opportunity for shared prosperity.
---