An incredible line-up of speakers and mentors will join the 5th annual EMER-GEN program which kicks off September 7 with the first of three preparatory webinars. Over twenty leaders in the space industry readily said yes when asked to support the emerging generation of young professionals enthusiastic about careers in space.
A joint initiative of the AMOS Conference and the Space Generation Advisory Council (SGAC), EMER-GEN culminates on Maui, Hawaii September 25-27 for the main program that features professional development, skill building, mentoring and networking.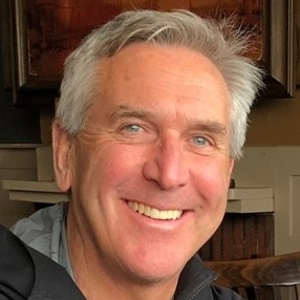 Tom Kubancik, Founder and Executive VP of Trusted Space, has worked with EMER-GEN organizers to coordinate the Hackathon challenge that will challenge teams to innovate a product or service that will exist in the space economy in the next 5 to 15 years on or near the moon, leveraging the capacity provided by the NASA Artemis program or similar capability.
"I am both proud and excited to participate in EMER-GEN once again this year," said Kubancik. "It has been a wonderful opportunity to experience the intellect and creativity of the young professionals in our industry. Seeing how they process challenges in our Hackathon, has provided a front row seat, into what the next generation of leaders are interested in and possibly where they will take our industry. The Artemis generation is here, and they have boundless opportunity — lets enable them with another great EMER-GEN program."
Kubancik will be joined in the first webinar by Joe Cassady, Executive Director, Space, Aerojet Rocketdyne who will speak on Emerging Capabilities for Lunar and Deep Space Transportation.
Webinar two will feature Bhavya Lal, Associate Administrator for Technology, Policy and Strategy & Acting Chief Technology Officer for NASA. She will provide the cohort with background on NASA and the Artemis program to help them develop their ideas for the Hackathon.
Webinar three will change tack with a focus on consensus building, an engaging and interactive session that takes place during the main event on Maui. Victoria Samson of Secure World Foundation will give background for the cohort to formulate their own positions related to Reducing Space Threats through Norms, Rules and Principles of Responsible Behavior. Samson will be supported by Quentin Verspieren, Assistant Professor with The University of Tokyo who, as part of the EMER-GEN Program Committee has coordinated the session and will be the chair once discussions get underway September 26.
Forty-eight delegates will join EMER-GEN this year with nearly half of these based in Hawaii to help develop aerospace careers locally.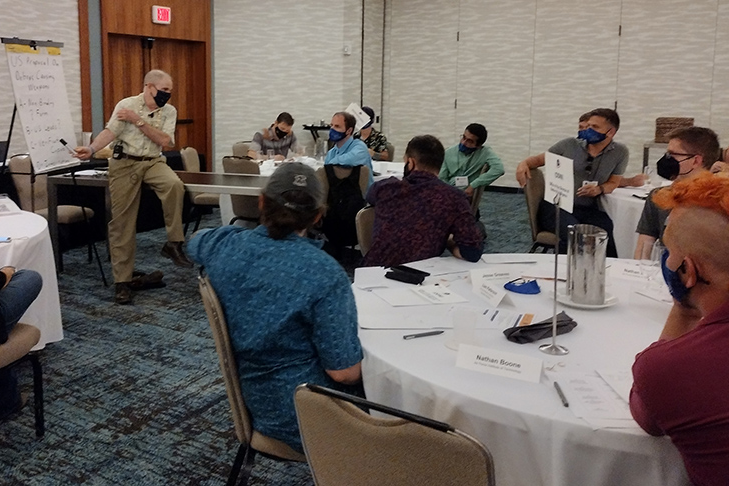 Presentations on Monday September 26 include Celestial Navigation with Kala Baybayan Tanaka of Hui Wa'a Kaulua. She will introduce the cohort to the Hawaiian Star Compass and other aspects of Hawaiian culture that pertain to leadership and communication.
Doug Loverro of Loverro Consulting and Former Deputy Assistant Secretary of Defense for Space Policy returns to EMER-GEN to provide an overview of Space and Space Traffic Management. He will give the young professionals insights into the interconnectivity between civil and military actors from both a national and international perspective.
Loverro and Victoria Samson will also join the mentoring session with other mentors drawn from industry, government, academia and NGOs. These include:
Almudena Azcarate Ortega, Space Security & WMD Programmes, United Nations Institute for Disarmament Research
Jerry Cornell, The Boeing Company
Heather Cowardin, NASA
Carolin Frueh, School of Aeronautics and Astronautics at Purdue
Jacqui Hoover, Hawaii Island Economic Development Board
Diane Howard, National Space Council
Islam Hussein, Trusted Space
Moriba Jah, Privateer Space
Mark Mulholland, Office of Space Commerce in the U.S. Department of Commerce
Daron Nishimoto, Maui Economic Development Board
Jim Przybysz, Northrop Grumman Corporation
Melanie Stricklan, Slingshot Aerospace
EMER-GEN will end September 27 with pitch presentations given by the Hackathon teams. Three judges who have volunteered their time to listen and rate the pitches are Alex Fielding, Privateer Space; Paul Kervin, retired AFRL, and Lisa Thompson, KBR. Winners will receive a trophy. That evening delegates are also invited to the Welcome Reception of the AMOS Conference for networking and celebration.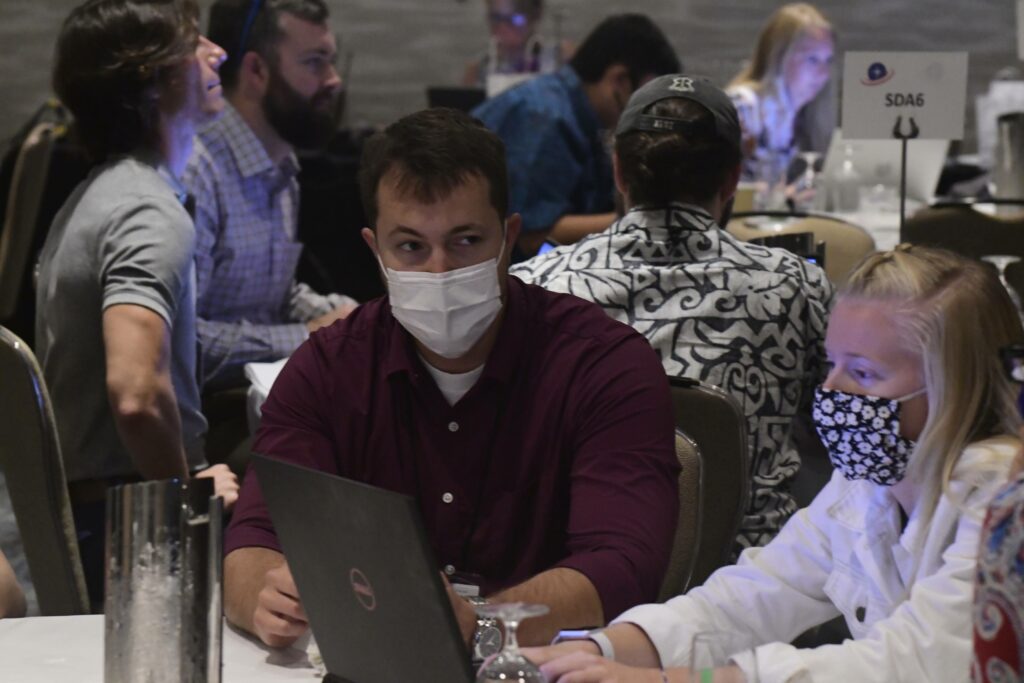 The Space Generation Advisory Council is a global non-governmental, non-profit (US 501(c)3) organization and network which aims to represent university students and young space professionals ages 18 to 35 to the United Nations, space agencies, industry, and academia. Headquartered in Vienna, Austria, the SGAC network of members, volunteers and alumni has grown to more than 13,000 members representing more than 150 countries.
The annual Advanced Maui Optical and Space Surveillance Technologies (AMOS) Conference, a program of the Maui Economic Development Board, is the premier technical conference in the nation devoted to space domain awareness. The cross section of military, contractor, and academic participation fuels important dialogue and collaboration on a national and international scale.