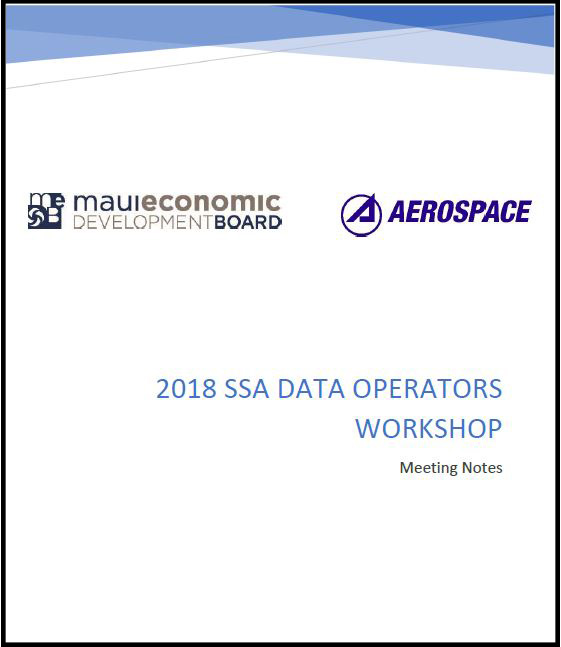 The Maui Economic Development Board (MEDB) and the Aerospace Corporation led a workshop on Space Situational Awareness (SSA) Data Strategy from the perspective of SSA data operators. This was the third invitation-only International SSA Data Operator Exchange workshop held in conjunction with the Advanced Maui Optical and Space Surveillance Technologies (AMOS) Conference, on the Hawaiian island of Maui. This year's workshop took place on 12 September 2018 and included government, industry and non-governmental organization (NGO) representatives from Australia, Canada, France, Germany, Italy, Japan, New Zealand, Poland, Republic of Korea, Thailand, the United Kingdom, and the United States of America.
Cohosted by the UK Defence Science and Technology Laboratory (DSTL) and the Deutsches Zentrum für Luft- und Raumfahrt (DLR) and the Centre National d'Etudes Spatiales (CNES).
Major General Kimberly Crider, former United States Air Force (USAF) Chief Data Officer (CDO) provided the keynote address on behalf of the USAF Chief Data Officer entitled "Harnessing the Power of Data."
The 2018 SSA Data Operator Exchange workshop was focused on development of unified SSA data strategy objectives for consideration at a policy level. A key aim was to help guide the international community in the development of a modern data strategy benefiting all members and ultimately improving global SSA.